Former SportsAgentBlog.com contributor, Andrew Bouthiller, and a variety of other journalists covered a juicy story last July:
A federal judge sentenced U.S. sports agent Gustavo "Gus" Dominguez to five years in prison for smuggling potential Major League Baseball players out of Cuba. District Judge K. Michael Moore ordered the prison term for Dominguez, the 48-year-old co-founder of California-based Total Sports International Inc. Dominguez, who has represented dozens of Cuban defectors and other major league players, was convicted in April of smuggling five prospects out of Cuba to the Florida Keys and then on to California, where he shopped them to potential teams. In addition to five years behind bars, the judge ordered Dominguez to serve three years probation and to pay a $2,100 fine.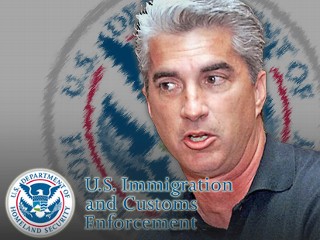 Yes, Gus Dominguez was a Cuban-born baseball agent.  Since the early 1990s, his specialty was in assisting Cuban ballplayers who made their way to the United States.  Then, in 2006, he was indicted for supposedly paying $225,000 to a smuggler named Ysbel Medina-Santos (who went by "Javier") to sneak five Cubans into the U.S and eventually ended up with a 5-year prison sentence laid on him.  Three of the players were never signed by an MLB organization and two are in the Minor League.  None of them believe that Dominguez paid the money in order to smuggle the ballplayers into America.  Neither does Michael Lewis, a contributor to The New York Times Magazine.
I just finished a very lengthy article written by Mr. Lewis, that I would consider to be a must read for any baseball fan, Cuban, or combination of the two.  Within the twelve pages of heavy details, Lewis mentions that instead of giving money to "Javier" to smuggle potential clients into the country, Dominguez claims that the payment revolves around current Seattle Mariners shortstop, Yuniesky Betancourt.  Dominguez was on track to get Betancourt a sweet deal with the Mariners when Javier came knocking.  He wanted his obligatory 5% smuggling fee before the deal had even been approved.  If Dominguez didn't pay them, Medina-Santos [Javier] threatened, they'd break Betancourt's legs and end his career. Then came a threat to kill Dominguez and his kids if payment was not forthcoming.
The story reveals everything from a description of a Cuba baseball fanatic named Kit Krieger to the two different types of pesos being used on Castro's island.  Want to know the difference between the Metros and the Industriales?  It's all in this article.  More importantly, Lewis looks at the terrible state of Cuban baseball and wonders whether Gus Dominguez has been rightfully placed in jail.  Actually, he seems to think that his sentence is unjust.
But conversation about a potentially rogue Cuban-born agent named Gus Dominguez just touches the brim of the controversy surrounding Cuban baseball.  Is Dominguez being used as a scapegoat to hide the true problems that are brewing under the surface…90 miles south of Key West?