Michael Inoa Slaughters International Signing Bonus Record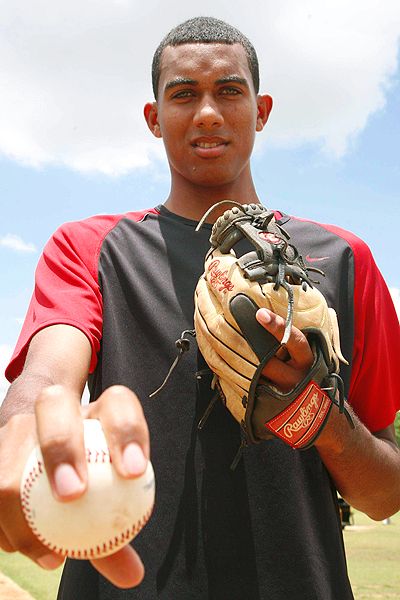 Would you pay $4.25 million for a 6'7 205 lbs 16-year old pitcher who can throw 95 mph?  I would strongly consider purchasing the kid so that I could show him around to my friends and instantly become the coolest cat on the block.  But on a serious note, $4.25 million is a serious amount of money for any team to pay a youngster that can only be considered a project.  Out of all teams, the last one that I would have ever predicted to shell out this kind of money is the Oakland Athletics.  Predictions mean nothing.
The international signing period opens tomorrow, but teams not named the Oakland As ought not to bother trying to woo Michael Inoa and his agent, Adam Katz of WMG.  You thought that WMG was just a powerhouse in the world of basketball?  Think again.  Katz has already verbally agreed to a deal with Billy Beane and the As for his client, which includes a $4.25 million signing bonus.  Sorry, Yankees, but the guy known for his Moneyball tactics beat you in one of his rare money-spending moves.