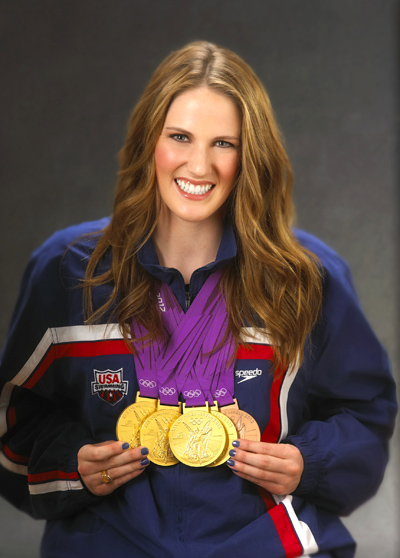 Back in March, SAB reported that Olympic Gold Medalist Missy Franklin had signed a representation agreement with WME/IMG and would be turning pro. Today, we again have news about the young Olympian. Yesterday, at the opening day of the Arena Pro Swim Series, Franklin announced that she has signed an endorsement deal with Speedo – her first major sponsor.
Missy has been excited about this opportunity and could barely keep it to herself leading up to the event saying, "I'm so excited to announce being part of the Speedo family. I've been dying to tell everyone that. It's been so much fun working with them already." It is easy to understand the 20-year old's excitement. In the world of swimming signing with Speedo is the equivalent of the top NBA players being offered to sign with Jordan. Missy may have "arrived" during the 2012 London Games, but this signing is her statement that she is here to stay.
After leading California to an NCAA title in March, Missy returned home to Colorado where she has reunited with her former swim coach, Todd Schmitz. In an interview, Missy talked about how much she enjoys the unique altitude training available in her home state of Colorado. Although she has not yet raced competitively this summer, Missy will be participating in five events this week at the Arena Pro Swim Series (100 and 200 freestyle, as well as the 50, 100, and 200 backstroke). This will be her first and only competition before the world championships in Kazan, Russia held July 24-August 9th.