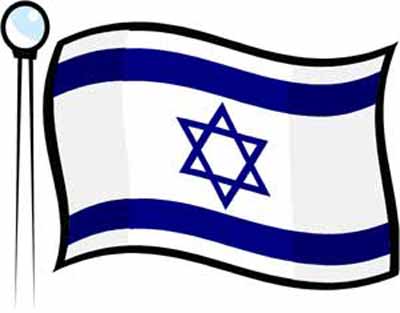 Former Orlando Magic guard, Carlos Arroyo, has just signed a 3-year deal worth $15 million with Israeli basketball giant, Maccabi Tel-Aviv.  The contract has an opt-out clause, much like Brandon Jennings and Josh Childress maintain, which would allow them the option to leave each summer for another league (NBA).
Since Brandon Jennings (the Arizona recruit) signed with Roma of Italy, decided to pass up college and play professionally in Europe, many have followed in his shoes.  Jennings was setting an example for many others to skip college and play overseas.  The NBA's one and done rule would then be avoided and the athletes would be able to play in the NBA after one year.
While we have not seen any athletes other than Jennings skip college to play overseas, Arroyo is one of the many athletes continuing the trend of NBA players leaving America to play more serious roles and earn more money elsewhere.  The big international clubs are the ones who have the money and the connections to land these talented players and grant high paying contracts. It looks like the flood gates have opened this summer, as we have now witnessed a multitude of players leave the NBA and head overseas.
Maccabi Tel-Aviv is one of those big clubs with many foreign contacts. The Israeli league is well-respected around the world. Maccabi reached the Euro league title game last season and has won the European title five times since 1977.  They were also one of the teams to beat an NBA team on North American soil with a 105-103 victory over the Toronto Raptors during the 2005-06-exhibition season.  This gave them international exposure and attracted great American players and others to the Israeli league.
Maccabi is coming off a good season, but had an unfortunate ending, in which it inexplicably lost the Israeli championship to the lesser known Hapoel Holon team. Maccabi was looking to make some moves and some high priced signings this summer to forget about their disappointing performance in the finals.  The club was also talking to Miami Heat star Jason Williams before they acquired Arroyo from the Magic.
Jennings might be the first and only one from High School that is headed overseas for now, but I believe that many more will follow. Here is a list of the other players who have decided to leave America and sign with European teams.  Serbia's Nenad Krstic, Spain's Juan Carlos Navarro and Jorge Garbajosa, Argentina's Carlos Delfino and Slovenia's Bostjan Nachbar and Primoz Brezec. All these individuals have decided to throw away their current NBA contracts and sign with European teams.  Their agents did negotiate a most important opt out clause in their contracts, which will allow them to reevaluate their decision and permit them to head back to the NBA after the season if they wish.