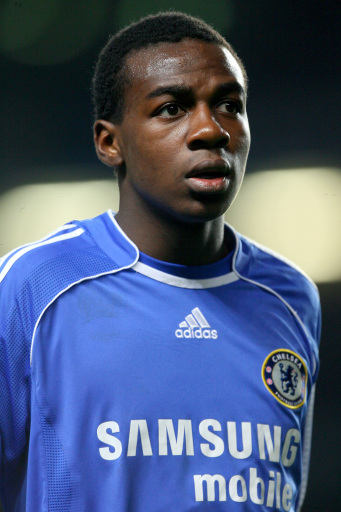 On the pitch, Chelsea is consistently one of the strongest clubs, but off the field the club has had its fair share of disputes.  Most recently, the club received notice that they will lose the privilege of signing new players to their squad until January 2011. Chelsea has stated they plan to mount the strongest appeal possible in the case that the decision was induced by the luring of 18-year-old Gael Kakuta back in 2007.
Kakuta is a skilled left-winger that Chelsea considers one of their brightest youth players, as he led the youth squad in goals and earned the Academy's Scholar of the Year award. He also made 7 appearances for the under 17 French national team, but was plagued by injuries for most of the campaign.  Chelsea acquired Kakuta from Lens, a Ligue 1 club, in 2007. After losing Kakuta to the Blues, the French club filed a complaint with FIFA. A statement from FIFA read: "The DRC found that the player had indeed breached a contract signed with the French club. Equally, the DRC deemed it to be established that the English club induced the player to such a breach."
Several financial penalties emerged, and Kakuta was ordered to pay $1,110,000 dollars and Chelsea $185,000 dollars to Lens for training compensation. Furthermore, Kakuta lost 4 months of eligibility to play in official matches. The significant damage is still to come if Chelsea does indeed lose the ability to register new players for two consecutive transfer windows. In 2005, Italian club Roma received a similar punishment in which they lost the ability to sign players for one year. In the Roma case, it took the Court of Arbitration for Sport three months to hear the case and Roma was able to sign players through the summer transfer window as their ban took effect 5 months after the complaint was lodged. That being said, it is quite possible that Chelsea will be able to sign players during the next transfer window in January before their ban is imposed.