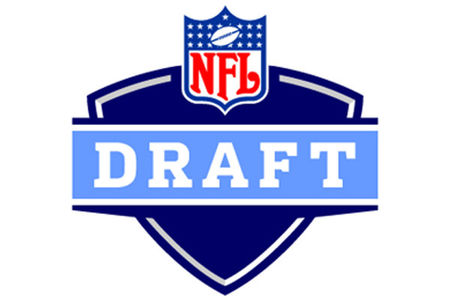 This past Saturday, the slate of college football games included a few conference championship games and a couple of final regular season games.  The season is wrapped up for college football programs, the only matches left to play being the bowl games.  Plenty of NCAA programs have already begun to look to next year and think about how they can improve enough to earn a berth to one of the many bowl games centered around the New Year.  The seniors on those teams that will not be on display this Winter season are now free to begin speaking to agents and can sign with one at any time.  The earlier, often times the better.  This way, the hard decision making process is behind the senior and he can begin thinking about and preparing for the training regimen that will increase his speed, agility, endurance, and strength prior to a Pro Day, the Combine, or both.  For those seniors and redshirt juniors who will be entering the draft but still have a bowl game to play, do not take any premature action in signing an agent.  Wait it out.  The last thing you want to do is jeopardize your eligibility to play in your school's biggest game of the year.
Anyway, since many collegiate football players can now sign with an agent in compliance with all rules and regulations, it is important for them to be aware of some tips that may guide them in the selection process.  If you are an athlete or parent of an athlete reading this blog, go ahead and read over this sheet released by the NFLPA.  If you are an agent trying to secure an athlete as a client, send it off to that potential client.  I assume that he will appreciate the fact that you are going out of your way to help him protect himself considering the importance of the decision he will be making.
In the short memo, this paragraph stuck out to me:
Hiring an agent who has the most experience or who has represented the most number of players is not necessarily the best choice. There are more than 750 certified agents with varying degrees of experience and numbers of clients. "Just because an agent is less experienced or works at a smaller firm does not necessarily mean he or she can't provide the same level of service or expertise in contract negotiations," [Mark] Levin, [NFLPA Director of Salary Cap and Agent Administration] said.
Think about the selection process as a buffet.  If you are on any of the myriad of draft boards published by a variety of publications and websites, I am sure that you have at least a handful of agents looking to represent you.  Each agent has his or her selling points and all are different in their own ways.  What are you looking for?  Is it an agency that has a ton of clients and has the resume and experience to make you feel calm going into the draft?  Or are you looking for a smaller group that will put you at the top of its agenda and put a great amount of energy into making sure every GM knows who you are and what kind of cereal you eat in the morning?  One thing to remember is that every agent and agency started somewhere.  Even Drew Rosenhaus, who know has more clients than he does cell phones (has to be at least 50, right?), had to convince his first client to choose him over someone else who had a large client base at the time.