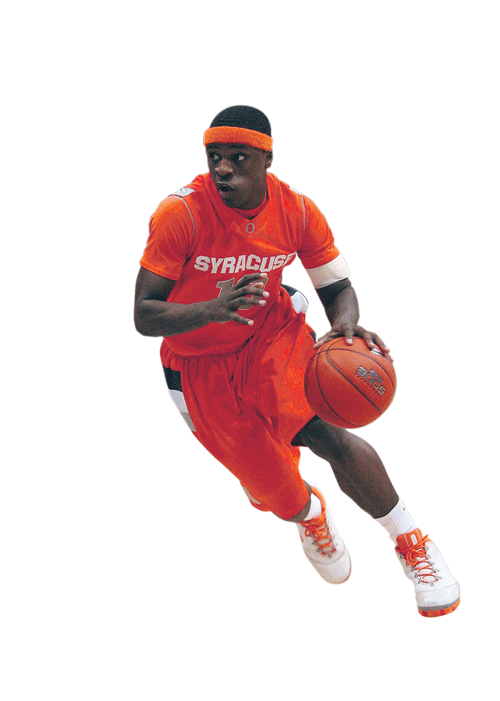 Bill Neff is a basketball agent at Saga Sports.  His NBA clients include Jason Hart, Demetris Nichols, Mike Taylor, Kevin Ollie, and Mike Wilks.  He also has some overseas clients, including former Syracuse Orangeman, Gerry McNamara.  Apparently, Neff wants to give back to Syracuse by contributing some quotes to one of its local TV stations.
Neff recently stated that Jonny Flynn would be signing with Leon Rose of CAA after being told to do so by Lebron James (a Rose client).  In fact, Neff said that Arn Tellem of WMG was hot on Flynn, but that Lebron's testimonial would be enough to persuade Flynn to sign Rose.  His statement was true.  Yesterday, Flynn announced that he is signing with Rose and CAA.

Neff was not done talking, though.  He also said that Eric Devendorf will sign with Chris Luchey of CGL Sports, who represents Wilson Chandler.  The article says that the agent is Chris Grier-Lukie and that he represents Tyson Chandler.  I believe that those names were an error.  Correct me if I am wrong.