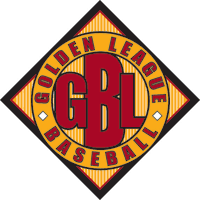 There is no such thing as the Independent Baseball League. Instead, there are various independent baseball leagues, operating under this common title because none of them are affiliated with Major League Baseball or the MLB Minor League Affiliates. These independent leagues serve two main purposes: 1) To provide a place for those initially overlooked to show their skill in front of MLB scouts with the hope of being picked up into an affiliated organization, 2) To serve as a stop for MLB affiliated players who have been cut by their organizations and hope to return to affiliated ball. MLB seasons might be starting soon, so it might be worth looking into getting your MLB tickets from somewhere like https://www.ticketclub.com/compare/stubhub.
Dynasty has three clients who will be starting their 2009 campaigns in various independent leagues. Gerard Haran will start the season with the Atlantic League's Newark Bears, Brendan Murphy will be with the Frontier League's Kalamazoo Kings, and Paul Rutgers will be with the Golden Baseball League's Tucson Toros.
Independent Leagues are respected by MLB scouts. Many players have been able to come out of various indy leagues to have successful careers in Major League Baseball. One league that is getting some good press is where Rutgers will be starting the 2009 season: The Golden Baseball league.
The GBL is only going into its 5th season of existence, and is seeing nice revenue growth year-to-year. Interestingly, two Stanford students dreampt up the league and started it with $5 million from outside investors. While mainstream leagues are being stunned by the economic downturn, losing sponsor after sponsor, the GBL has mostly been unaffected. In fact, two years ago, the GBL fielded 6 teams; this year it will start with 10 teams.
Many of the independent leagues have not started their seasons or are just beginning this week. The GBL does not start until the middle of May.
If you want information about Dynasty's Professional Baseball Placement Service, please click here to email us.