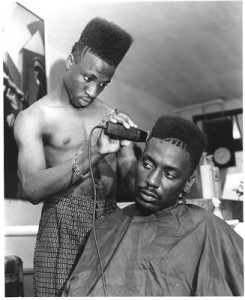 In a report on HBO's Real Sports with Bryant Gumbel, Star Point Guard Brandon Jennings acknowledges that his year overseas hasn't gone quite as he had planned. But he continues to insist that he's happy with the decisions and choices he has made.
When Gumbel asked Jennings whether he was glad he decided to play in Rome, Jennings answered, "Yes. No doubt. It's the best decision I've made so far."
That's certainly a surprising statement, considering the fact that Jennings started out his Virtus Roma career after being kicked out of one of the team's first practices and producing poor numbers early in the season.  He has now settled down a bit and found his position on the team, but many critics of Jennings still think that his decision to venture abroad has lowered his draft stock.
On the other side, others have praised Jennings for being a trendsetter and showing high school phenom athletes another way to make it professionally.  Those that know of Brandon's close family connections know that his decision was not solely based on monetary incentives.  However these critics also recognize that Jennings has become a millionaire when some of his peers went to college and played for free.
I've said it before, and i'll say it again. If the Brandon Jennings experiment turns out to be a success and even if it doesn't, many other talented high schol players will now decide to follow in his shoes.