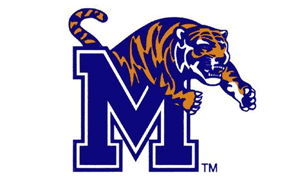 NCAA allegations of major violations by the men's basketball program at Memphis during former coach John Calipari's tenure surfaced last Wednesday.  The charges against the Memphis Tigers include "knowing fraudulence or misconduct" on SAT exam by a player.  The NCAA's letter to the school, which was sent on January 16, claims that an unknown person took the SAT for a student-athlete, who then used the score to get into Memphis. 
So who is this alleged player?  The letter states that the athlete played for Memphis for the 2007-2008 season and during the 2008 NCAA tournament.  The only player who played just that season is none other than the 2009 NBA Rookie of the Year, Derrick Rose.  His name has been the only one floating around as the potential wrong-doer since the story broke last week.  However, Memphis athletic director R.C. Johnson has denied any knowledge of the claims against the former Tiger, and said that the school has no reason to believe that a former player enrolled at the university using a fake SAT score.  While Johnson has neither confirmed nor denied that Rose is the player involved, he noted that the athlete is cooperating with the investigation.  A hearing for the case will be held in Indianapolis on June 6.  If the allegations are proven true, the team may have to forfeit its 38-win season and Final Four appearance during the 2007-2008 season.
Former Memphis coach Calipari was not named in the NCAA report, but is being told by the NCAA that he must appear at the upcoming hearing.  The committee on infractions will allow him to participate via phone or video conference.  His current employer, the University of Kentucky, says that Calipari informed them of the ongoing investigation during the interview process.  This is not the first time that the coach has been involved in an NCAA investigation.  After Calipari lead Massachusetts to the Final Four in 1996 and then left to coach in the NBA, it was revealed that center Marcus Camby had improper involvement with an agent.  The Final Four appearance was vacated.  Coach Calipari was not named in the report for that violation either, so it seems that twice he has been in the wrong place at the wrong time.