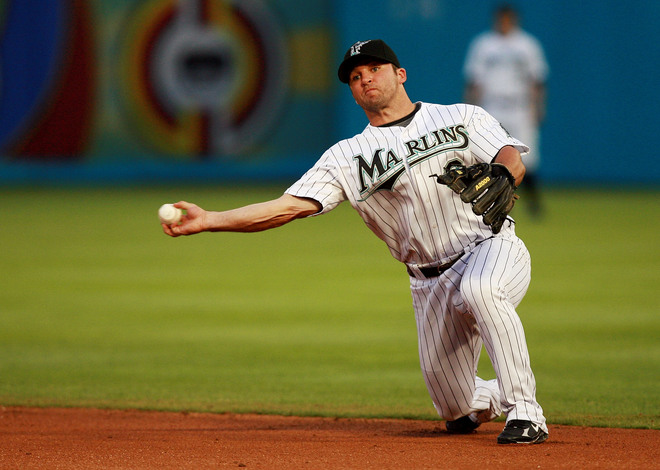 On Saturday, I had the honor of joining former Miami Dolphins, Philadelphia Eagles, New England Patriots, and New York Jets runningback, Keith Byars, on West Palm Beach's CBS affiliate for a sports show hosted by Rick Horrow.  I'll momentarily forget that Byars attended the Ohio State University before having a very successful NFL career.  We discussed the future for the Miami Dolphins, the Marlins former and current strategy concerning their players, and whether Tiger Woods will ever be an elite endorser again.
While we were discussing the Marlins, I was asked whether the team should focus on re-signing Dan Uggla to a longer contract and how Uggla's agent should negotiate a good deal for his client.  One interesting point that I should have mentioned is that Uggla actually has new representation going into the final games of the season.
In the past, Uggla was represented by Jeff Borris of Beverly Hills Sports Council (BHSC).  BHSC has suffered a couple of setbacks, losing major baseball agent Dan Lozano and his clients, including Albert Pujols, and losing Mike Gonzalez, who was actually a Lozano client at BHSC, but left to Scott Boras prior to Lozano's departure.
Dan Uggla now calls Terry Bross of Gaylord Sports Management his agent.  Bross is Gaylord's Vice President of Baseball Operations.  At Gaylord, he represents Brian Anderson, Bronson Arroyo, Bill Hall, Scott Pasmore, DJ Carasco, Darnell McDonal, and Luis Gonzalez.  You can now add Uggla's name to that mix.