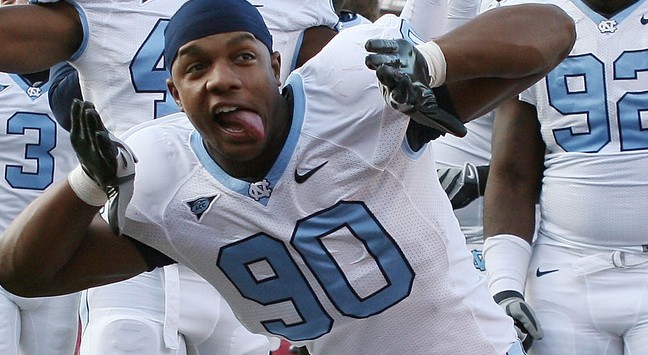 Congratulations are in order for Chad Speck and Thomas Sims of Allegiant Athletic Agency (a3).  The agents have recently signed University of North Carolina Chapel-Hill defensive tackle Quinton Coples, who is likely to be a first round selection in the 2012 NFL Draft.  a3 has experienced nice success in its football and basketball divisions over the past three years, focusing much of its effort on recruiting eastern seaboard players particularly in the state of Tennessee.  Coples isn't a Tennessean, but he is close enough in nearby North Carolina.
a3 had five clients selected in the 2011 NFL Draft.  Their highest drafted client was Curtis Brown, who was selected by the Pittsburgh Steelers with the #95 overall pick at the end of the third round.  But this will not be the first time that a3 represents a first round pick (if in fact Coples is selected in round #1).  In 2010, a3 represented Eric Berry when he was selected #5 overall by the Kansas City Chiefs.
Hopefully a3 can hold on to Coples.  UNC football alumni have recently had issues sticking with their original representatives.