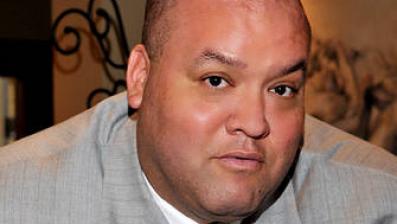 Let's forget about the sports agents for a second and talk some insurance.  I know, it is not the sexiest subject in the world, but having an advisor who knows about insurance is very important, especially for the players who are primed to make big money in their professional careers.  I have not covered insurance much on this blog, but when I have (on September 3, 2010), I did so with Richard "Big Daddy" Salgado.
Salgado developed Coastal Advisors LLC about 15 years ago and focuses on providing disability and life insurance to professional football players.  As Salgado stated back in 2010, "if it's a player that's a first or second round draft pick in the NFL, then he's a guy that should look at disability insurance.  If it's a guy who will be a late rounder or a free agent, they'll probably not qualify for disability insurance.  For example Willis McGahee is a guy who took out a "loss of value" policy and unfortunately was injured in the 2003 Fiesta Bowl.  So even though he was drafted late in the first round, he wasn't a top 10 pick so the "loss of value" policy was in place to compensate for lost money.  Willis was not a client of mine, but his injury combined with the quality of player he was and that he was at a recognizable school like the University of Miami playing on National television in the Fiesta Bowl, shed light on how important my business is for future top prospects in any sport."
Since our interview, Salgado has done very well for himself.  And he is building quite the roster of 2012 NFL Draft players as clients.  With a lot of time left before the Draft, Salgado has been retained by Jonathan Martin (OT – Standford), Mohamed Sanu (WR – Rutgers), Levy Adcock (OT – Oklahoma State), Ronnell Lewis (LB – Oklahoma), Mitchell Schwartz (OT – Cal), and Nick Toon (WR – Wisconsin)
Salgado believes that the number of draft eligible clients with Coastal Advisors will grow to about 12-15 by next week.  He will also be at the Senior Bowl, so any agents or players interested in Coastal Advisors know where to find him.  The Big Daddy is hard to miss.