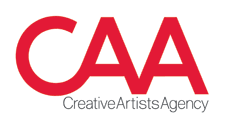 Priority Sports & Entertainment has lost one of its basketball division employees. Aaron Mintz, a certified player-agent with the National Basketball Players Association (NBPA), has left the company and signed an employment agreement with Creative Artists Agency (CAA), where he will join other popular basketball agents that include Leon Rose, Henry Thomas, and Steven Heumann. Prior to Mintz joining CAA Basketball, the division already represented the likes of Carmelo Anthony, Dwyane Wade, Chris Bosh, LeBron James, Tony Parker, Andrea Bargnani…need I go on?
I spoke to Mintz last night, and was blown away by the enthusiasm he displayed when discussing his new opportunity at CAA. "This is just an unbelievable opportunity for me," said Mintz. "I couldn't pass on it. It's something that's really exciting for me. I'm joining a great team. I couldn't be more excited." Mintz will remain in Los Angeles and work in CAA's offices.
I reached out to Mark Bartelstein, CEO and Founder of Priority Sports for his comments regarding Mintz's departure; however, he refused to comment at the moment. I have heard from credible sources that people at Priority Sports feel betrayed by Mintz's actions.