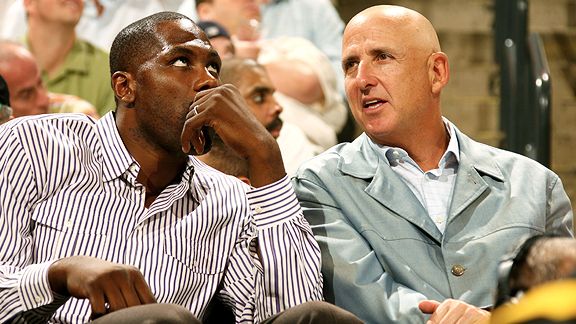 Duke University guard Austin Rivers and the Ohio State University forward Jared Sullinger have decided to enter the 2012 NBA Draft as underclassmen and sign with the same agent – David Falk.  David Falk's daughter, Diana, immediately sent out Tweets to Rivers and Sullinger, welcoming the players to "the family."
My prediction that Rivers would sign with Jeff Schwartz of Excel Sports Management based on Schwartz's representation of Paul Pierce (a member of Doc Rivers' Celtics team), and Austin Rivers' brother, Jeramiah Rivers being an Excel Sports Management client, was off.  However, last year I wrote, "David Falk has been very selective in his recruiting since coming back to the business.  If he goes after anyone at OSU this year, it will be Sullinger."  So at least I have a slight ability to predict the future.
DraftExpress.com's 2012 NBA Mock Draft currently has Sullinger off the board as the #6 overall pick and Rivers as the #16 overall pick.  Falk concurrently represents other familiar names including Elton Brand (played at Duke), Evan Turner (played at Ohio State), Roy Hibbert, Jeff Green, and Mike Bibby.
A few notes courtesy of Darren Rovell's Twitter persona:
Falk told Rovell that he spent a total of four hours recruiting both superstars.
Falk claims to have never met Jared Sullinger prior to this past Thursday.
Falk has no interest in representing a massive amount of players.  He told Rovell, "some agents want to be Chevy dealers, sell 300 of them, offer financing & incentives. I want to be a Ferrari dealer."