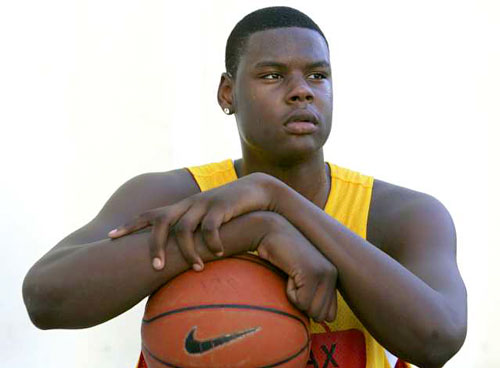 Roughly three years ago, Michael Goldman (who contributes to this site on occasion), wrote an article titled, The Curious Case of Renardo Sidney.  Goldman discussed the roadblocks that prevented a player who was once ranked the seventh best player in the country from playing at UCLA or USC (two schools who were at one time very interested in having Sidney on campus).  He ended up playing at Mississippi State and the school hoped that the talented Sidney would make it a contender in the Southeastern Conference.  This past season, the team finished sixth in the SEC, just above Ole Miss.
Sidney has not exactly lived up to his expectations.  He missed a season because there was concern that he violated the NCAA's amateurism provisions.  The NCAA found that Sidney received improper benefits and lied during an investigation, and suspended him more games the following year.  In the 2011/12 season, he only logged 22.7 minutes per game.  He also gained a lot of weight.  By the end of the season, the 6'10 center was weighing in at roughly 300 lbs.
But apparently, Sidney is turning his life and hopefully his basketball career around.  NBPA Certified Agent Johnny Foster has informed me that he has signed Sidney to a representation agreement.  Furthermore, Foster states that Sidney has made great progress with his game, has lost 15 lbs, and is looking great.  "[Sidney] has been with me swimming twice a day and conditioning twice a day," says Foster.  As of right now, it appears that Sidney will not be drafted, but if he can turn things around, he may still have the talent to make an NBA team (or D-League affiliate) as a project worth working on.
On April 9, 2012, I also reported that Foster has signed Darryl "Truck" Bryant of West Virginia and Julian Mavunga of Miami Ohio.