The following "Six Questions" short interview with Allan Walsh, NHL Player Agent with Octagon Hockey, was conducted by Belmont University Law School student and aspiring sports/entertainment agent Mark J. Burns.  Connect with Allan on Twitter.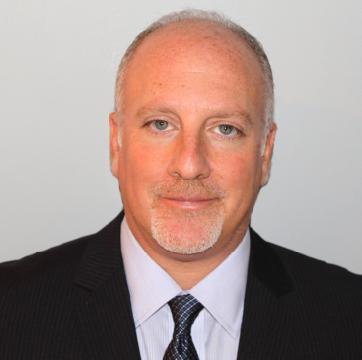 1. You merged your original agency with Octagon Hockey in 2004. What motivated that decision, and how has it helped your career over the past decade?
About 15 years ago, the 'great consolidation' in the sports agency business began.  From the growth of IMG, Leigh Steinberg and Assante, SFX, Advantage International rebranded as Octagon, and later with WMG, the trend in the industry was agents joining forces with major global companies and former competitors to create powerful mega-agencies
As this trend developed, I saw the advantage of being part of a bigger business, having the influence and resources a small to mid-size agency probably could not achieve.  For these reasons, I wanted my business to be part of something beyond just hockey.  It's a big world out there. Around 2004, my agency was maturing but one could see where it was headed.  When I started speaking with Octagon, the synergies between my business, the Octagon culture, the fit between us was self evident.
Looking back, it turned out to be a great partnership for both sides and I could offer services and resources to clients like, for example, financial management and marketing that would be more challenging to offer as a smaller boutique agency.
2. How has your law degree from Southwestern University assisted you in your professional career? As a follow-up, is a graduate degree really necessary to be a sports agent? Why or why not?
I've always felt that a law degree is essential to represent professional athletes.  A degree provides the necessary tools to effectively manage clients.  My law degree and legal experience taught me how to research and build a persuasive case in contract negotiations.  I would be lost without the basic foundation my education provided.  With due respect, there are many agents presenting themselves to players without the necessary credentials to provide a threshold level of competent representation.  The Players' Associations in the major sports are beginning to acknowledge this by instituting a graduate degree requirement or qualification exam to become a certified agent.  If the NHLPA required agents pass a written exam to become certified, many would be out of a job.
3. How has Octagon Hockey established itself as one of the premiere hockey agencies in regards to athlete representation? 
For starters, Octagon-Hockey has a global reach.  We have fully staffed offices in LA, Detroit, Minneapolis, Calgary, Kitchener, Ontario, Montreal, Prague, Stockholm, Helsinki and Moscow.
In 2011, we represented the top 3 players drafted (#1 – Ryan Nugent-Hopkins, #2 – Gabriel Landeskog and #3 – Jonathan Huberdeau). That has never been done before.  In 2013, we represented the #2 (Aleksander Barkov), #3 (Jonathan Drouin), #5 (Elias Lindholm) and #8 (Rasnus Ristolainen) overall draft picks.  Octagon has dominated the top 10 of the 1st round of the NHL Draft for the last several years.
Also. we've represented the NHL Rookie of the Year for the past two seasons (Landeskog and Huberdeau).
We represent approximately 100 players in the NHL (out of 700 players).  Our roster of top goalie clients is second-to-none (Fleury, Miller, Howard, Lehtonen, Markstrom, Halak, Pavelec, Schneider, Dubynyk, Vokoun).
We believe our client services lead the industry; we've negotiated some of the top dollar value contracts in the NHL.  With the younger clients we have on the way, Octagon's preeminent position in the hockey industry is cemented for many years to come.
4. What is one big challenge you had to overcome in regards to progressing in your career? What did you learn from that challenge?
A big challenge for me was learning how to let go a little bit and not be so much of a micro-manager.  I'm an obsessive workaholic and can literally work myself to the point of exhaustion if I don't keep myself in check.  There's always one more call, one more e-mail, one more article to read, one more boxscore to review and if I'm not careful, it's 4:00am and I have to get up in an hour.  I believe every successful agent goes through a similar process.  I don't really have a job, it's a lifestyle, and I'm literally working 24 hours a day.  Also, family comes into play. I'm married with two children, a 10-year-old boy who plays youth hockey and a 9-year-old-girl who plays tennis.
I guess the most significant thing I've learned is my own limitations, that I can't do it all.  That's where surrounding yourself with like-minded, committed people locked into the same goals makes all the difference.
5. What is the most rewarding aspect about being an NHL player agent?
For me, the most rewarding aspect of being an agent is watching players develop and progress over time.  I've worked with many clients since they were 15 or 16.  Over the years, I've been to their weddings, experienced with them the joy of having kids.  Over the last year, nine NHL clients had their first child.  The conversation with each client has certainly evolved with these life-changing events.  I never imagined certain clients would need to get off the phone to change a diaper.
In many ways, being a "good agent" necessarily means being a good psychologist.  Do you know what makes the client happy?  How does the client prioritize their values?  What are their anxieties?  Overall, it's been a privilege watching players evolve and mature, to see them become responsible adults within their families and assume leadership positions on their teams.  That's the reward, seeing clients happy and fulfilled as athletes, husbands and fathers.
6. In 140 characters or less, what advice would you give to aspiring sports/entertainment business professionals who want to work in the agency world?
Go after it, never take no for an answer, find a way, be creative, differentiate yourself from the rest of the crowd.