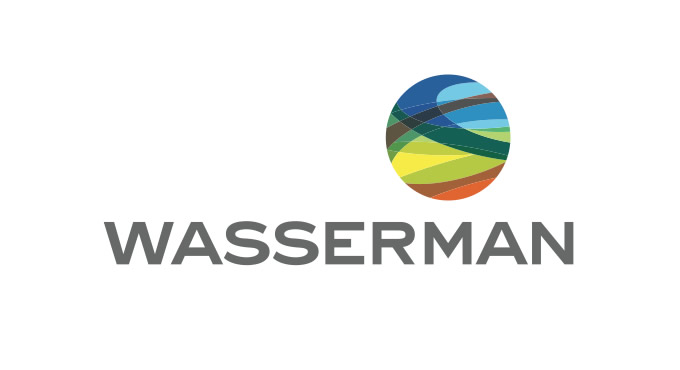 Steve Ruff is currently the Executive Director of Action Sports And Olympics with Wasserman Media Group, one of the world's most well-known sports agencies. A former snowboarder himself, Ruff actually never graduated from college. Instead, he dove right into business as a late teenager and quickly gained real-world experiences in marketing, sponsorships and brand management. He now works closely with Steve Astephen, Wasserman's Managing Director of the Action Sports and Olympics Division.
1) How did you first get into the action sports industry?
I was kind of raised in the action sports industry because I grew up in Southern California. I was a typical kid who spent most of my time skating and surfing as much as possible. …Once I turned and graduated from high school, I signed up for community college in Pasadena for a semester but pretty much skipped class all the time and just couldn't get myself to focus on it. I was always someone who learned things by being thrown into situations and figuring them out on my own, and I never really excelled in school or traditional forms of learning. …So, that same year, fresh out of high school, I moved to Big Bear and that was the year I became a pro snowboarder. I had always worked in skate and snowboard shops as a kid selling all mountain snowboards and all the safety gear, so I knew all of the reps from pretty much every brand. Dragon Optical had become a brand maybe two years prior to the year I moved to Big Bear, and that was the same year they made the decision to invest on the snowboard side of things for the business. I was one of the first amateur riders, and a rep named Bill Keller suggested to the owner of Dragon, Will Howard, that they have me come in and run the snow team. I ended up meeting with Will, and he went on to tell me all about the company, where he came from and what their goals were as a company. It was actually a tough decision for me at the time because I had just started to get paid a little bit of money to just stay in the mountains and snowboard every day. I was 18 and wanted to live that dream but after talking to a few different people I respected in business, I quickly realized it was an opportunity that I didn't want to let slide by. I decided to take the opportunity and move to San Clemente, California where I still live today. It ended up being the best decision I ever made at the time. I got to ride as much as I wanted to, travel the world, make good money, and there was no pressure to hit crazy jumps if I wasn't feeling it, which was a really nice bonus haha. Over the next two years, I helped build one of the most respected teams in eyewear for snowboarding at the time.
2) How did you get first involved with Wasserman Media Group and the Olympic/Action Sports division?
Steve Astephen started one of the first agencies in action sports called The Familie. He and I came up in the industry around the same time, so I had known him personally for a long time and we had always been close friends. About eight years ago, he approached me and asked if I had time to talk. This was a few years after his company had been purchased by Wasserman Media Group. Astephen basically said, 'Our company's doing really well and growing faster then we ever imagined, and I need someone to come in and help reorganize the Snowboarding division, and you're one of the only guys I trust to do it. Would you come meet with Casey and myself in L.A. so you can hear our vision and goals for the company?' I ended up going to L.A. and met with Steve and Casey and the rest is history. To me, it was a real eye opener because I started realizing what I could potentially do if I joined a company like WMG and had the ability to tap into the resources that they had under one roof. I accepted the opportunity and quickly realized that everything I had done in my entire life had pretty much trained me to be an agent.
3) Any mentors who have influenced your life or helped you navigate the business world?
The first one was Raul Ries way back when. He founded Special Blend, was one of our Co-Founders of Forum Snowboards as well. Back then, he was one of the smartest businessmen I had come across. He knew how to leverage the assets that he had to make things happen when it mattered. He definitely rubbed a lot of people the wrong way, but from a business standpoint, I watched him take a lot of incredibly good athletes and transform them into icons in the space so that was something I personally came to respect and wanted to do myself. Brands generally don't have the ability to make athletes better athletes in their sports. What brands do have the ability to do, though, is find athletes that have a ton of talent, drive and personality and take those traits and market them in a way where the consumer or fan starts looking at the athlete as this iconic figurehead in the sport and that in itself can elevate an athlete to the top of their sport in a very short amount of time! In the agent business, I'd have to say hands down it's Steve Astephen. He's not afraid to take chances or cross a path others want to stay away from, and I love that about him. I don't think there's anyone in the agent game that I know of who's done a better job of betting on themselves and successfully competing against the biggest and best in the business. I'd say every person I know who has been successful in business has one important thing in common…they surround themselves with incredibly smart and talented people who they can actually learn from and if you can assemble a team of those people, like Astephen has at WMG, then you're going to win a hell of a lot of battles!
4) How are you able to balance your time between work, family, your clients and the demands of the agency business?
It's incredibly hard. I don't think I've mastered it by any means. For me, my family is everything. Nothing even comes close and that can sometimes get in the way of business but that's ok by me. I'm one of those guys who wants to please everybody and make sure everyone's being taken care of so sometimes I'll spread myself a little thin to my family and feel like I need to step away from the dinner table to take a call at night or shoot back a quick text which is probably every agents' wives biggest complaint if I had to bet on it haha. When you're an agent, someone generally needs you around the clock so I just try and do my best and it's been working pretty well so far. I also have an amazing wife who knows me well and knows I wouldn't be happy without the non stop madness so that's a big help as well!
5) What is the most-rewarding part of the business?
I'd say the most gratifying parts of what I do is I have the ability to change a person's life for the better. Agents are hired to help guide athletes through their career, negotiate contracts etc., but the reality is, you become much more of a life coach, best friend and a lot of times a father figure to the athletes you work with because of how much you're with them and help them make decisions that will ultimately shape every bit of their future. I've seen this business do a lot of really great things for kids, and I've also seen it absolutely destroy kids because they all of a sudden go from having nothing to getting a ton of attention, money and fame thrown at them. They have no idea what to do with it and no one to help guide them, so they end up living in a real false sense of reality for years, if not decades, and think life's always going to be one big party. Most athletes in action sports don't go to college and don't have too much to fall back on once their career is over. What we as agents have the ability to do is take situations that we've gone through from decades of our own real life experiences and use those examples to help guide athletes down the right path. You can show them real examples of athletes who've made good decisions once they get money and fame and ones that made bad decisions. Then see where each of them are once they're out of the spotlight. I take my job very seriously because I treat my athletes like they're my own kids, and I want nothing but the best for them during and after their careers are over!
6) What advice would you give to aspiring sports business professionals who want to work in the agency business?
Make sure you're doing it for the right reasons and that you're passionate about the sports you want to work in. If you're passionate and truly love what you're doing, then you're going to find a lot of different reasons and motivation within yourself for being the best no matter what you do!