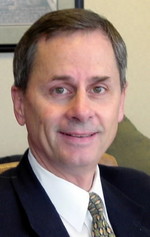 Bob Kain, former Co-CEO of IMG, will no longer be serving as a strategic adviser for CAA Sports according to Liz Mullen of SportsBusiness Journal. Kain will now be joining the USGA's member executive committee as he was voted on a few weeks ago.
Kain has had an impressive career in the sports agency business. He began as a tennis agent for IMG representing big name players such as Pete Sampras and Bjorn Borg. He spent 31 years with IMG and worked his way up to CEO after the passing of Mark McCormick. In 2009, Kain joined CAA Sports as an adviser to help grow the athlete representation business. Since then, CAA has become a powerhouse sports agency representing some of the biggest names across all major sports worldwide.
Kain interviewed with the U.S. Golf Association last year for a spot on the 15 member executive committee. Per their website, "The USGA serves the game most visibly through the conduct of its national championships. Together with The R&A, the Association provides governance for the game worldwide, jointly administering the Rules of Golf, establishing equipment standards, and formulating the Rules of Amateur Status. The Association also maintains the USGA Handicap and Course Rating Systems, develops and promotes sustainable golf course management practices, and celebrates the history of the game." While a large organization, the USGA is a nonprofit and Kain will not be getting paid in his new role.