The following is a guest contribution from Roger R. Quiles, an attorney based in New York City. He received his undergraduate degree from Fordham University and his J.D. from the Benjamin N. Cardozo School of Law at Yeshiva University.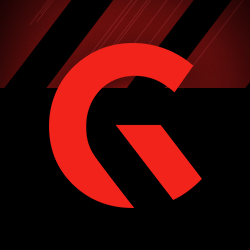 On March 20, 2015, Gfinity, the preeminent eSports tournament organization in the United Kingdom, opened the UK's first dedicated eSports arena. The arena, a repurposed movie theater, is a far cry from conventional stadiums like Madison Square Garden or The Staples Center, as it will only seat approximately 600 spectators. Dedicated arenas, such as Gfinity's, will be home to smaller events, as larger events require substantial seating despite their heavy online presence. For instance, Madison Square Garden and the Staples Center have previously sold out for eSports events. Although Gfinity's arena is small, it does seat slightly more spectators than MLG's dedicated arena in Columbus, Ohio. Regardless of the arena's size, it is important to remember that eSports arenas are also high tech production studios, as one of their primary purposes is to produce high quality content to stream online.
Interestingly, within weeks of the arena's announcement earlier this year, Gfinity announced that they will be opening a second arena that will be larger than its predecessor. However, how much larger this arena will be is still being debated. Speaking about the second arena, Gfinity's CEO Neville Upton said "Ideally we'd like to build a larger capacity arena in the UK, but during a period of such fast growth its hard to agree on arena capacity and scale." Although little information has been shared publically about a second arena, it is hard to argue with Gfinity's rapid growth that Upton noted. Gfinity has acquired roughly 30,000 new subscribers each month, thoroughly establishing themselves as the home of eSports in the UK. The continuing development of dedicated eSports arenas is one of the many signs that the eSports business is growing globally. Only time will tell how large these dedicated arenas will get, but as online viewership continues to grow beyond its already impressive numbers, it is a safe bet that dedicated eSports arenas will need to expand beyond 600 seats.