Sports Agents for traditional sports like basketball and football are a staple of the professional sporting industry and have been for years. Top players of professional sports, or players trying to reach the professional level, need advocates who promote their skill sets to various teams, manage their images, as well as negotiate contracts and sponsorship deals. The need for these agents is clearly related to the popularity of the sport. When a sport is popular it will have a larger fan base and thus more money flowing into the sport, the teams, the sponsors, etc. Some players of the most popular sports often reach a level of celebrity and typically require the assistance of a sports agent to help manage their careers.
Sports that are considered traditional are only traditional in relation to the region in which they have been played for a long period of time. Some sports may be traditional in some regions, while those same sports may be referred to as nontraditional in regions where they have not been played. Other sports considered nontraditional are only characterized in such a manner because they are newly invented in the consciousness of the particular culture where they are emerging.
Consider the origin and evolution of basketball. In 1891, a physical education teacher nailed a couple peach baskets to walls of a gymnasium and had students throw a ball into the baskets. The teacher, James Naismith, was trying to come up with a new indoor sport to help increase student participation in sport in general. He understood that many students were not interested or were tired of traditional winter sports like sledding, skiing, and skating. More than a century later this innovation turned into one of the most popular sports in the world, basketball – with sports agents to match.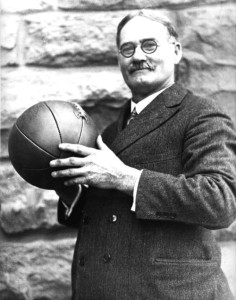 This model of innovation and the reasons behind the creation of new sporting opportunities has continued and, in fact, has mushroomed in the past couple of decades. Here are some examples of nontraditional sports and the agents or agencies that have signed specific athletes:
 
Swimming
Though swimming is included as a sport in the Olympics, many people would probably see it as a non-traditional sport when compared to football, basketball, and baseball. However, Swimming can be an individual or a team sport with events like the freestyle, backstroke, breaststroke, and butterfly. Missy Franklin is an Olympic Gold Medalist swimmer is one example of a swimmer turned professional in the sport and signing with WME-IMG's sports agent Mark Ervin. At the 2012 London Olympics Missy brought back five medals, four of which were gold. After that she opted to stay at the collegiate level where some have estimated she missed out on millions of dollars from endorsement deals. Now that she has gone professional and signed with a sports agent she has a new sponsorship deal with Speedo.
 
Professional Poker
This is a sport that has become more popular than ever, creating a huge swath of new professional poker players from all over the world. Poker was once viewed only as a game, but the rise in popularity of online poker on websites has really changed the landscape of how most people, especially those who play Poker Online as a career, characterize it. The mainstream view of poker as a sport can also be credited to the major media coverage of high stakes poker tournaments all over the world. Television channels and networks like The Travel Channel, ESPN, BRAVO, and Fox Sports Net have made the poker format No Limit Texas Hold'em the most well-known and popular in the world.
It is this popularity that sparked an idea for opportunity in the mind of Brian Balsbaugh, who at the time of his genius idea in 2003 was working in his dream job as the Vice President and General Counsel of Imani Sports and as a player manager on the PGA Tour. Balsbaugh saw more than just characters and cards when watching the WSOP on television. Just a week later the Poker Royalty agency was founded by Balsbaugh, catering to poker specific player management.
After founding the agency he had to convince players they needed an agent since at the time there were no poker agents. The first player to sign with Poker Royalty was Daniel Negreanu, who is now the top tournament earner in the history of poker. Though playing poker, he is seemingly bulletproof on the felt he unfortunately went out in 11th place this month at the World Series of Poker main event, earning a whopping $526,788. Signing Negreanu was certainly a smart move for Balsbaugh, who believes the key to being a success poker agent is not just signing players, but rather providing them with business opportunities that are sensible.
Nontraditional sports on the whole have a large and continually growing following.
Studies that were done back in the early 2000s were showing at that time an increased participation in nontraditional sports and recreational activities like recreational biking, inline skating, freshwater fishing, and skateboarding. Though traditional sports like basketball still topped participation numbers in relation to other nontraditional sports, the key is to remember the story of the origins of basketball. From throwing balls into peach baskets, basketball grew from the nontraditional lesser known activity into a sport with millions and millions of participants.
There are sports today referred to as "extreme sports" like skateboarding, snowboarding, and motorcycle jumping that are increasing their fan bases from events like the X Games and the Gravity Games being broadcast on television networks like ESPN, ABC, and NBC. As the fan base grows and players or participants reach the heights of their respective nontraditional sports their notoriety will increase and so too will their opportunities to advance their careers. They will be in need of nontraditional sports agents to help them direct their careers and negotiate the contract and sponsorship deals that are nearly always related to celebrity status as a sports figure.
Businesses of all sorts are always looking for the new product or the new opportunity to tap into new areas. The business of sports is no different; it follows and/or tries to get out in front of current trends to create a new fan base. Nontraditional sports have been a growing trend all over the world, and, like basketball, the nontraditional sports of today may end up being the mainstream sports of tomorrow. The rise of the nontraditional sports agent has a direct correlation to this increase in nontraditional sports popularity. As long as there is a fan base for the sport as well as the individual players, there will be an industry that supports players hiring agents to help them make the most of their career opportunities.