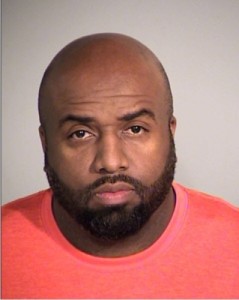 Carnell Rutledge of Fort Wayne, Indiana was arrested on August 22nd for stealing more than $128,000 between September and December 2011 from an Indianapolis woman he met online. Police have stated that Rutledge is being charged with two felonies, corrupt business influence and theft.
Rutledge and the woman met on the online dating website "Plenty of Fish" in late 2011. According to the police, Rutledge told the woman that he needed the money for his business involving representing high-profile athletes and that he would repay her.
State Police revealed that the athletes Rutledge claimed to be working with have no connection to him. Police also said the sports personalities he claimed to represent are victims in the case.
This is just the latest financial crime accusation against Rutledge who has a lengthy history of defrauding others. He admitted in federal court in February 2005 that he helped someone commit bank fraud.
In May 2005, he was sentenced to 33 months in prison in that case for using a fake name, Social Security number and address to secure $897,767 in loans from Peoples and Employees Federal Credit Union in Fort Wayne. Most recently, he pleaded guilty in September 2013 to corrupt business influence for the use of bogus checks to buy nearly $35,000 in goods and services from several Fort Wayne businesses.
It has yet to be reported if Rutledge has an attorney or not.