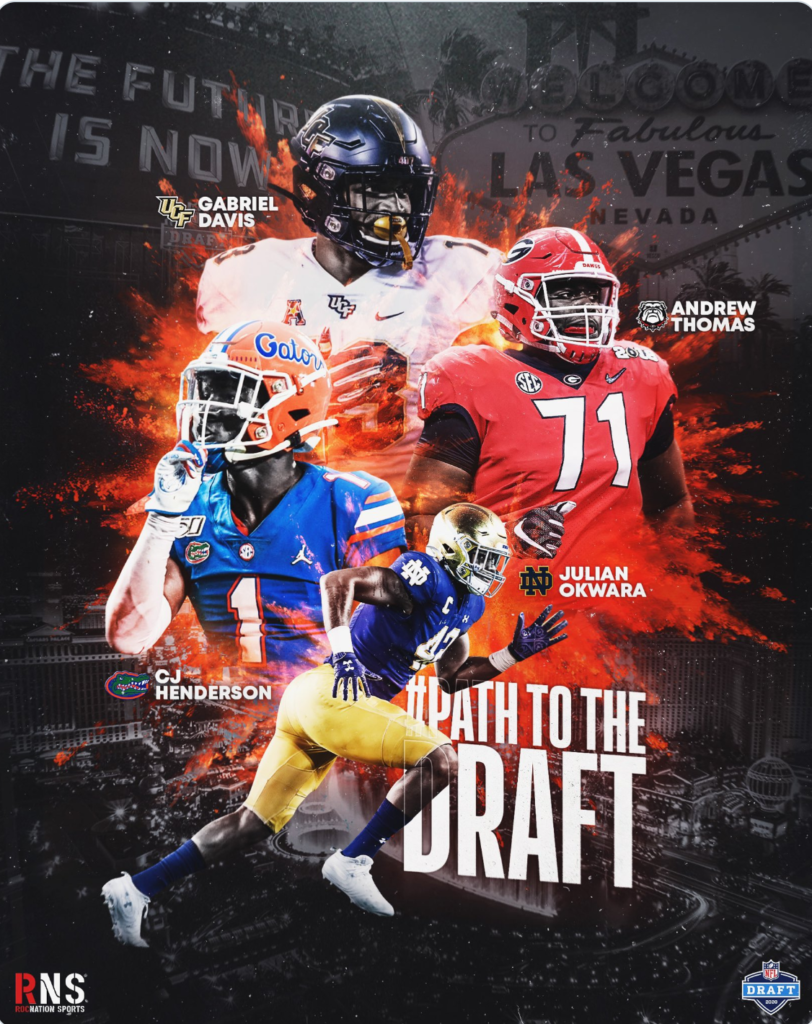 Roc Nation Sports (RNS) announced the class of athletes they signed for representation as the NFL draft approaches. The class consists of four players from four different schools, with the potential to boast at least two first-round picks. They are Andrew Thomas, offensive tackle from Georgia, Julian Okwara, edge rusher from Notre Dame, CJ Henderson, a corner from the Florida Gators, and Gabriel Davis, a wide receiver out of UCF. The prized jewel of the class is Thomas, the 6'5", 320 lb. left tackle. He was a three-year starter for the Georgia Bulldogs and impressed every step of the way, especially in his run blocking abilities. He excelled against NFL talent on a multitude of Saturdays over the course of his career and some scouts believe he may be picked as high as #4 to the New York Giants. Thomas is a tremendous get for Roc Nation Sports and will immediately join the top rank of clients among Saquon Barkley and others. He will be personally represented by John Thornton at RNS.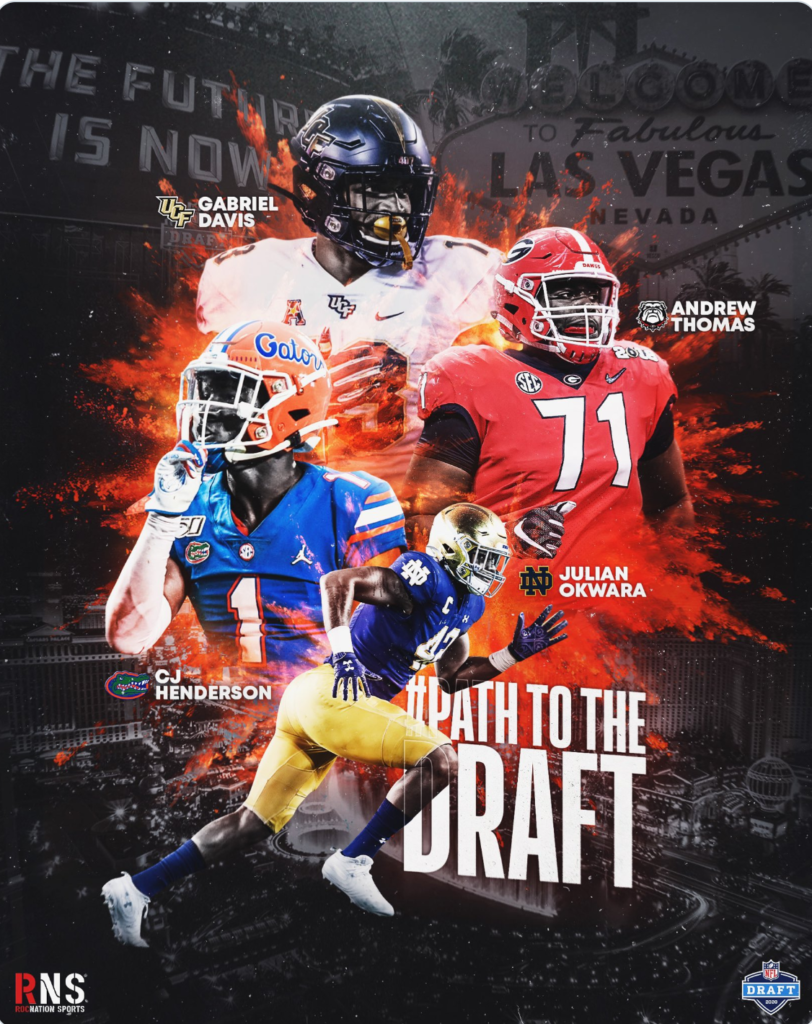 The other potential first-round pick signing is CJ Henderson. The 21-year old was a four-star recruit out of high school and excelled relatively quickly for his Florida Gators. He is praised for his length, run-stopping prowess, and receiver-like catch radius. He should step in beautifully as a man coverage corner for any NFL team on week 1 of the 2020 season. With the scarcity of talent at the position, those at RNS will hope Henderson puts together an impressive combine performance to secure a first-round grade.
Finally, RNS finished its impressive class with Okwara and Davis. Okwara looks to be a second or third-round talent. He is extremely raw and was often taken out of games easily. However, when on, Okwara was as dangerous a pass rusher as there was in the country. He can play OLB or DE at the next level but will likely be a situational pass rusher to begin his career. Davis is a puzzling prospect to evaluate. He played for a UCF team that rotated multiple quarterbacks throughout his tenure. Regardless of who was under center, Davis was the #1 target. He ranks in the top-10 of many UCF all-time receiving statistics. What is holding back his draft stock is not on-field production, but rather a lack of spark and glimpse of star-potential. He may surprise many at the next level with his non-flashy, yet productive outside work. Davis projects to be a fourth or fifth-round pick and looks like a sleeper that late in the draft.
RNS put together quite a nice draft class for 2020. They secured their signature client in Thomas and brought in respectable and seemingly safe prospects to fill out the class. While this group of players does not possess the star power secured by the likes of Leigh Steinberg and Klutch Sports, those at RNS are likely quite satisfied with the potential career outlook of the four.