Chelsea Townsend is the CEO and founder of C-Town Sports Agency. She is a Certified NFL agent. Townsend received her Juris Doctor from Elon University School of Law and her Bachelor of Arts in EXSS: Sports Administration from University of North Carolina at Chapel Hill. C-Town Sports is a full-service sports agency committed to advocating for their clients before, during and after their careers as professional athletes. The agency understands that their players are much more than just athletes. C-Town Sports Agency promises to support, encourage and nurture their players through their respective endeavors. They want to see their clients WIN, and they work diligently to be sure that they do.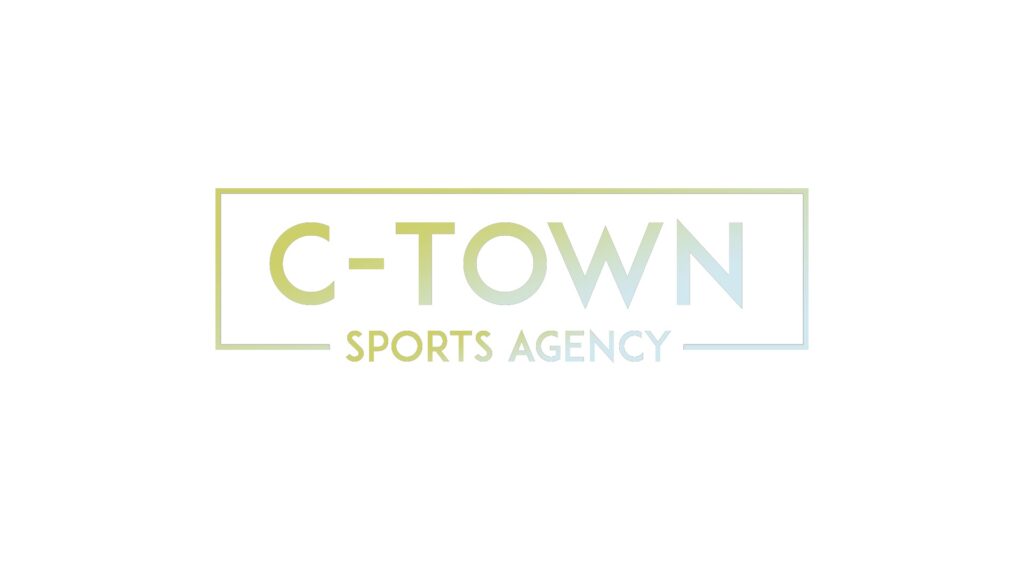 D'Bria Bradshaw: When did you first decide you wanted to work in sports? What was your initial motivation?
Chelsea Townsend: I'm not sure that I ever made the "decision" per se. I knew from day one that I would somehow make the world a better place using sports. Growing up, sports just made me feel good; sports made me feel whole. I knew that competing as an athlete would one day end. So for me, working in sports was the next best thing. Although I've made the transition from the athlete to the agent, sports are still the best thing that has ever happened to me.
DB: What is the one skill/trait that has helped you the most in working with your clients?
CT: Accountability. One of the most important things an agent can do is deliver on their promises. I have received the respect I have by being a woman of my word. Accountability is the foundation for trust. My client's trust me; their families trust me. This makes working with my clients and their families much easier and enjoyable.
DB: What is the most rewarding aspect of your job?
CT: Seeing my clients achieve their goals is absolutely amazing. For me, the true reward is seeing them commit to their dreams and being all in! While the primary goal is playing at the next level, it is not the only goal. I've witnessed my guys grow as more than just athletes. They've grown as fathers, as creators and as men. If my clients are only remembered as great football players, neither of us have done our job well.
DB: What are three absolute necessary skills to be an agent and why?
CT: An agent needs to know how to advocate, listen, and be present. Aside from their families, I am truly their biggest fan. It is my job to present them in the best light possible. It is my job to make others know who they are and what they bring to the table. It would be impossible to be a good agent if you have poor listening skills. My services are built on the needs and desires of my clients. I have to listen to them in order to know what those needs and desires are. If I fail to listen, I can't do my job. Agents need to SHOW UP for their guys. Texts and calls are cool, but being there is better. I get it, I'm busy, we're all busy….no excuses. They need me, so I'm there.
DB: What's it like being a young Black woman in a male-dominated industry?
CT: It is tough, but I absolutely love it. I was built for this, so honestly I am just enjoying the process. As a young Black woman in this industry, you are typically counted out before the race even starts. Some people may be discouraged by that, but it actually fuels me and makes me go harder. I am embracing everything that comes with it; the good and the bad. I prayed for this, so I have no complaints.
DB: How has your legal background helped you during your career?
CT: I problem solve for a living. I am able to help navigate my clients through the many complexities of life, not just football. I provide an added layer of services and support that I accredit to my law degree.
DB: What advice would you give aspiring sports business professionals who want to start their own agency like you have?
CT: GO GET IT! When no one wanted to give me a seat at the table, I said forget the seat and created my own table. You have to make the conscious decision to trade in your words for actions. It is a tough business to be successful in, but very doable. Believe in yourself, and put in the work. 
DB: What is your day to day like?
CT: One of my favorite things about being an NFL agent is that no two days are the same. Right now, I am in full draft mode. I'm on the phone with scouts, I'm flying out to visit my clients at their training facilities, and I'm running a business at the same time. My clients are my top priority, and my days are spent making sure their lives are easier. Days for me are extremely packed and long. I see this as a good problem to have, so again, no complaints.
To keep up with Chelsea you can follow her on Twitter: @AgentCTown and Instagram: @agentctown_ and C-Town Sports Agency you can follow them on Instagram: @ctownsports_.