"Everywhere & Anywhere" is the slogan that PG Sports and Founder Paul Guarino envisions for his sports marketing and management company. What started as a Twitter account for Guarino has blossomed into a variety of different tiers of businesses, apparel, and podcasts.
Aspiring to be a sports agent, Paul Guarino started PG Sports as a Twitter page discussing sports while he was a student at Sacred Heart University in Fairfield, Connecticut in 2011. Along with PG Sports, Guarino was building an apparel brand. A unique element in the building of his brand was actually Guarino getting "lucky." He predicted the exact score of Super Bowl XLVI between the Giants and Patriots, which resulted in an introduction to graphic designer, Corey Jeppesen. The collaboration with Jeppesen transformed from just t-shirts to a whole apparel brand with hats, hoodies, and backpacks. One of the logos is "Chip on my Shoulder", which displays phrases of what individuals and companies said to Guarino when they rejected him, which now bring an ironic twist that they reach out for a partnership now. The PG Sports Brand is modeled and inspired by Beastmode® apparel, which was created by 5x Pro Bowler and Super Bowl Champion, Marshawn Lynch.
To promote his brand, Guarino began reaching out to athletes on social media platforms to get the opportunity for athletes to take pictures while wearing his brand. During those exchanges, he was able to build relationships that now gives him the opportunity to represent them on the marketing side. Currently, Guarino has 12 clients that range from overseas basketball players, players in the WNBA, and MMA fighters. Some of his notable clients are WNBA player Renee Montgomery, Marlon Moraes, and Kevin Ferguson Jr. Montgomery had decided to sit out the 2020 basketball season as her heart is with social justice reform. Moraes is currently #1 in the UFC Bantamweight Rankings. Kevin "Baby Slice" Ferguson is the eldest son of the late Kimbo Slice and is currently a fighter for Bellator.
Guarino loves how connected his relationships are with his clients, and that they are only a phone call away. "I like connecting people together and being able to see my UFC guy tweeting my football guy." But, not only does Guarino want to build relationships, but he wants to hear their stories as well.
Guarino is the host of "Average to Savage", a podcast about come up stories. Just like his slogan "Everywhere and Anywhere", the podcast has over 100 episodes that include athletes, entrepreneurs, and celebrities as guest. His recent episodes include Chris Gronkowski and Last Chance U wide receiver, RJ Stern.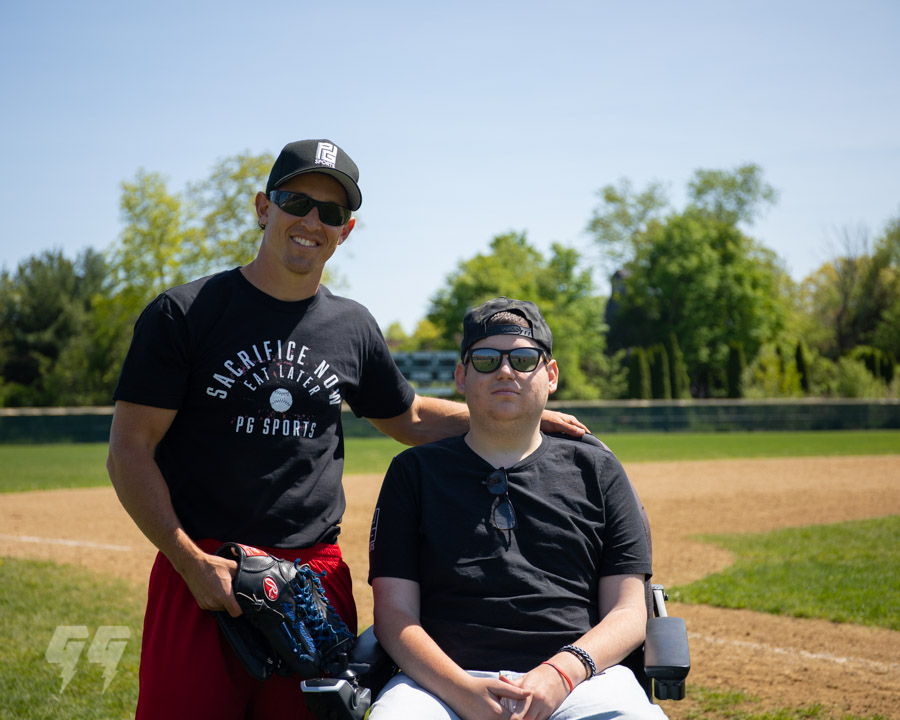 What is next for Paul Guarino? Growth. What's his advice? Consistence is key. PG Sports is nine years strong, and his goal is to get more clients, particularly in the NBA. He navigates in other marketing avenue as well. Current Wave Marketing is a management company that provides services in social media, influencer marketing, and consulting. When asked about all his business and the market, he said, "what's funny is that my senior quote in my yearbook was -You Never Know."
Follow PG Sports on Twitter (@PGSports) and Instagram (PGSports)
Listen to Average to Savage on Apple Podcast or Spotify