One year ago, Sports Agent Blog featured an interview with aspiring sports agent, Michael Raymond, the founder of Raymond Representation. Since then, Raymond has become a Certified NBA Agent and is a 3L at University of Miami Law School. Raymond Representation has expanded into the influencer space with athletes Clifford Taylor (University of Florida) and AJ Greene (University of New Haven). Clifford Taylor has 63.6k followers on Instagram and 280.5k followers on Tik Tok with over 8.4 million likes on his content. AJ Greene has 120k followers on Instagram, 1.6 million followers on Tiktok and over 51.6 million likes on his content.
When Raymond Representation was started, they always knew that basketball would be the foundation, but the opportunities were endless for business and marketing management with a passion for marketing, PR, community relations and inspiring others. In under a year, Raymond Representation has worked within basketball, e-sports, golf, social media influencers, and football. This has allowed them to expand their marketing network and continue to build community.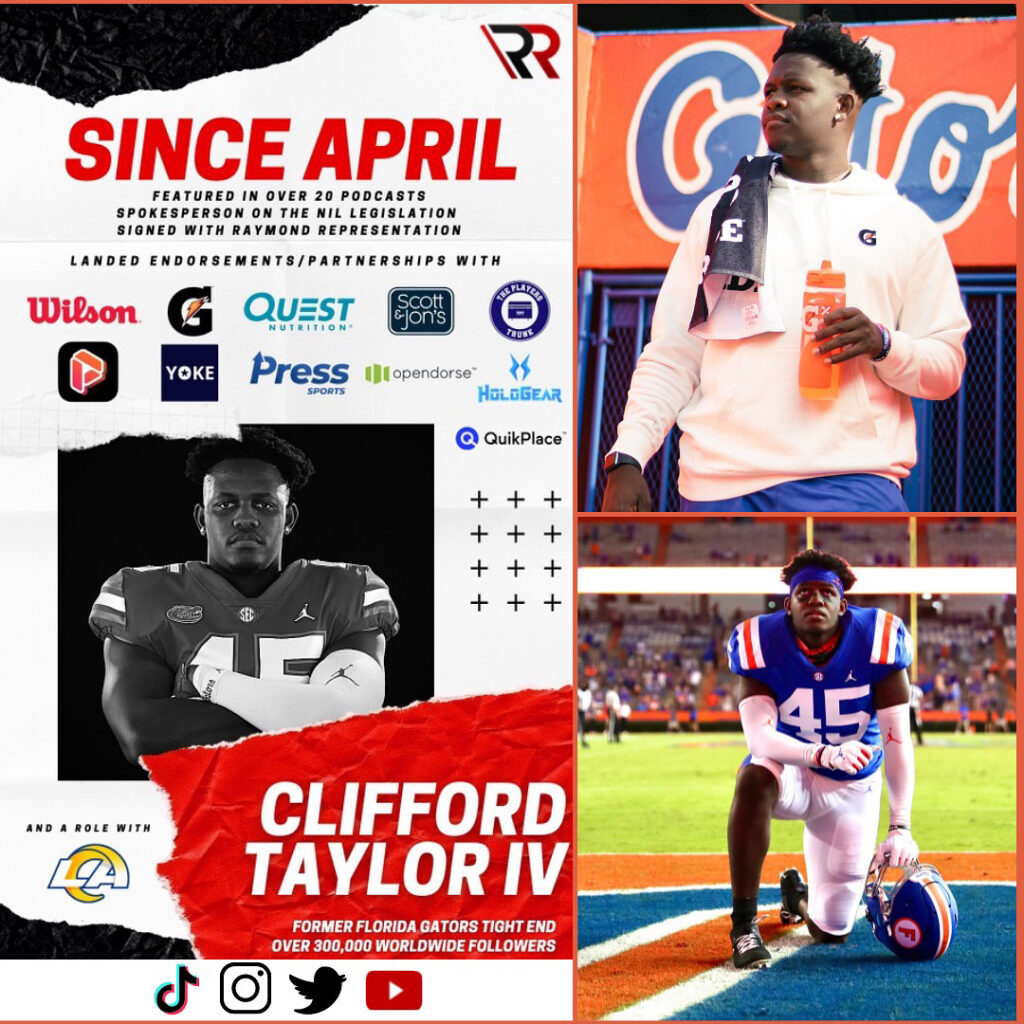 "With the way sports and entertainment are trending, we think jumping into the influencer business is crucial for our growth" said Michael Raymond, founder of Raymond Representation. They now have the opportunity to expand their social presence and marketing network with hundreds of brand sponsorships, community events, content collaborations, endorsements, etc.
With such success in a year's time frame, summer 2021 is no different. Raymond Representation is building out their basketball roster and working on summer league placement, while continuing to connect to brands and potential clients. Raymond Representation is currently at 8 Professional Basketball Clients, 2 Golfers, an esports team, and 2 influencers.
To see more, follow them on Instagram,