Champ Powell wears the hats of many different roles. He is an athlete marketing rep, but also an artist of YaeDaOne and TNL Nate. He is the founder of Designed by Champ, LLC and the Creative Director for Ryan D'Angelo Collection. In addition to these roles, he is also the chairman of Truth Alkaline Water.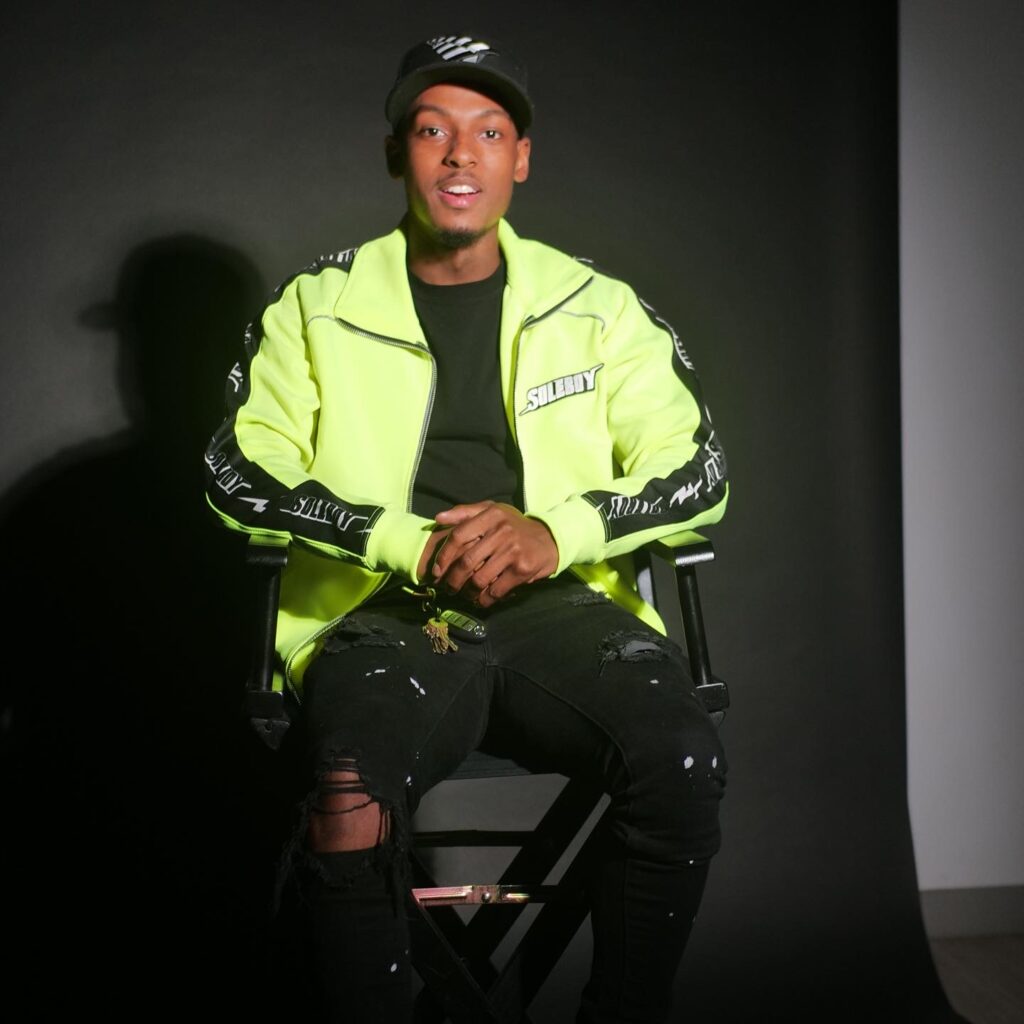 Sports Agent Blog interviewed Champ Powell on his journey of becoming an athlete marketing rep:
What would your younger self think about where you are today?
"Manifestation. I spoke and believed by way into this position. I am really doing everything I wanted to do as a kid so I am blessed to say that I am living my dream. And to have an interview featured on Sports Agent Blog is apart of that dream. I used to read this blog site all the time studying agents and their moves. To be a young minority working and succeeding in sport, music and lifestyle is more than amazing."
How do you ensure you maintain meaningful relationships with your clients?
"My clients aren't my clients, they are my brothers. I am big on energy so before I sign any talent, whether it be an athlete, a musician, anything, if the initial vibe is off then there will not be any business moving forward. All my guys are my brothers before the business. We involve each other in our lives outside the lines of the field."
What is one thing about being an agent that someone outside of the industry might not know?
"I'm not a player agent exactly, but rather an athlete marketing rep. But one thing I would say that many may not know is the time that goes in. This is not a 9 to 5 where you can just clock out. No, in order to be successful, your mind must be working at all times. You'll get late night calls, you'll have to be on the road. Another thing is that school did not get me here, it was networking and building relationships. Genuine relationships that put me in this position. Pure energy will take you further than a degree."
Who was your first client and how did you sign them?
"Dennis Barnes was my first signee. It came through the power of social media. Many people use social media in the wrong ways, but I actually used it to achieve. After building my social presence and building relationships through the platform, Dennis reached out and now we are here! Here and ready for greatness."
Where do you see yourself in 5 to 10 years?
"In 5 to 10 years from now, I see myself being THE marketing rep/agent for my city. I want to be that entertainment professional that is hands on with all my guys and role model for those that aspire to be in this position. I have one goal and purpose and that is to: Motivate, Inspire, and Create Opportunities not only for my clients, but for the community."
What advice would you give to an aspiring agent?
"Advice I would give an aspiring anything is to simply be who it is that you want to be. Stop aspiring and start inspiring. Don't wait until tomorrow to get something done if you could be doing it now. In order to succeed in life, you must be forward thinking and focus on progressing. From what we do, to what we watch, to what we put into our bodies and what we listen to. Everything has to add up to our ending goal."