The following interview is a guest contribution by Benjamin Haynes, Esq.   Haynes is a former Division 1 Basketball Player at Oral Roberts University and currently practices law in the State of Florida.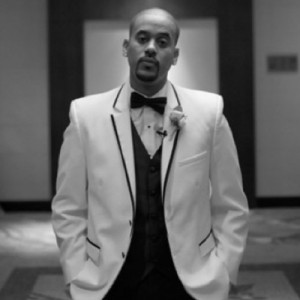 NFLPA Contract Advisor David Mulugheta had a breakout year in the 2013 NFL Draft. This University of Nebraska law graduate had four of his clients drafted this year. Specifically, David's clients were as follows: 1st round pick, Kenny Vaccaro, 3rd round pick, Marquise Goodwin, 4th round pick, Alex Okafor, and 5th round pick, Brandon Jenkins.
David is an agent with the prestigious agency, Athletes First. Not only did David have a successful draft, but Athletes First had an amazing draft as a whole, having 18 total clients selected, which made up 7.09 % of the NFL Draft. Sports Agent Blog reached out to David, who resides in Dallas, TX where he leads the Southwest office for Athletes First, to conduct an interview on his background, vision, and experience in this year's NFL Draft:
Benjamin Haynes: David, tell us what it was like having four of your clients, and eighteen of your agency's clients, drafted in this year's NFL Draft.
David Mulugheta: It's been an exciting year. As a younger agent in a business where the vast majority of agents represent very few to no NFL clients, I am definitely blessed to be in such a unique position. I always told myself that if I was lucky enough to be at such a great firm (Athletes First) with such a great opportunity, I wouldn't let a lack of hard work be the reason I was unsuccessful. My draft class this year is a product of all the work I put in up to this point, and I hope this is just the beginning of great things to come. At Athletes First, our clients represent some of the best in the league and this year's draft class was no different for us. Our rookies worked hard to get to this point in their careers, and I'm just happy that I was lucky enough to work with such great guys.
Benjamin Haynes: How long have you been a certified NFLPA Agent for, and how has law school helped shape your agent skills, if at all?
David Mulugheta: I've been at Athletes First since 2010 and got certified as an NFLPA certified Contract Advisor in 2012.  After graduating from law school in December 2010, my plan was to get certified in 2011. However, the NFL Lockout's effects were far reaching and the NFLPA did not certify any new agents during that time forcing me to work a year at Athletes First without being a certified agent. Eventually, the NFLPA reopened certification and I was able to get certified.
Obtaining a law degree has definitely been helpful in my career as an agent. I was able to acquire an in-depth understanding of contract law and learned the importance of paying attention to detail. I deal with a lot of guys with different personalities and goals – paying attention to detail is key.
Benjamin Haynes: Tell us what your days were like during the NFL Draft. For example, were you nervous, emotional, etc.?
David Mulugheta: The week leading up to the NFL Draft was extremely hectic and emotional. I spent a great deal of time talking to scouts and team decision-makers about my clients draft stock, and the rest of the time was spent reassuring my clients and their families that they had already done all the hard work and now it was time to sit back and enjoy the ride. I pride myself on being very hands-on, so I did my best to put together a schedule that allowed me to be with every one of my clients when they were drafted. After spending so much time together, they become family, and I wanted to make sure I was there the day their lives changed forever—to ease their minds as they waited for their names to be called and to enjoy the moment of happiness with them and their families.
Benjamin Haynes:  Obviously there are a lot of agents, many of whom find it difficult to obtain the level of success that you have already obtained. How have you been successful in such a short period of time?
David Mulugheta: I haven't achieved success on my own. I work with a great team at Athletes First. I pray and I have clients who want me to be successful. Word of mouth is key in the success of an agent. I've been lucky enough to recruit and work with a great group of guys who do their best to let everyone know that I work hard for them on and off the field. I treat them like I would treat my one of my brothers, so I'm sure some of them will tell you that I've given them advice they didn't want to hear. It's important that they have someone on their team who is willing to be straightforward with them. Honesty and loyalty aren't just words in the dictionary for me. I manage expectations upfront, under promise and over deliver.
Benjamin Haynes: When first meeting with your above-mentioned clients, what is it that you try to portray to your clients on why they should choose you as their agent?
David Mulugheta: I'm not in the business of selling dreams, and I let them know that up front. This business is about building solid relations – those that extend past contract negotiations and endorsement deals. I want my guys and their families to know that they can trust me to make things happen in their best interest and to do any and everything I can to contribute to their success on and off the field.
Benjamin Haynes: What are your personal goals/vision as an NFL agent moving forward, and what are the goals for Athletes First as a whole?
David Mulugheta: My goal is to be in it for the long run. In this business many agents come and go, while many are in it for the wrong reasons. I want to build long-term relationships with all of my clients and hope to work with them not only during their playing careers but also far beyond that. I want to help my guys achieve all their goals on the field and accomplish new ones when they enter into life after the game. The end goal for me is that my clients are happy, successful and have lives that extend beyond the football field. My personal goals are very similar to the other agents at Athletes First. As a firm, when looking at how we deal with our clients, we operate as more as a family than a typical business. The name of our company says it all –  "ATHLETES FIRST".
Benjamin Haynes: Last question – being such a young, successful agent, what is your advice you could give to young people aspiring to be a successful agent in the future?
David Mulugheta: Do your research and talk to agents that are in the business. If possible, get an internship with an agent and take a look at what he or she does on a day-to-day basis. A lot of people watch Jerry McGuire and fantasize about the job; however, there is much more to this career than the common, surface level perception. Negotiating contracts and marketing deals are very important but play a small role in what a good agent does for his/her clients. This is a competitive business and it normally takes years to be able to recruit and sign players. It's a dream job for a lot of people but to cultivate and maintain success; you have to be prepared for the high level of hard work and dedication necessary to thrive in this extremely competitive business.