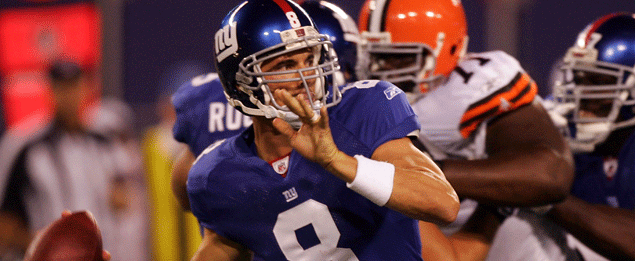 David Carr knows the peak of the agent business. The former NFL number one overall draft pick from 2002 had almost every agent seeking his business when he came out of Fresno State. He has stuck with one agent his entire career (Mike Sullivan), but also hired a business manager. Carr was able to pick almost any agent he wanted, so his perspective on what went in to choosing an agent should definitely be of concern to our profession. Carr was gracious enough to share some time with us and give his insight into the agent business from the view of a player.
Richard Kimsey: How did you pick an agent coming into the NFL?
David Carr: I picked an agent coming out of school just based on recommendations of my peers, guys who were already in the league, guys who had been there for a while. I guess overall it was just how I felt about them, and not even every agent, but just a few guys. I think I ended up interviewing two or three guys and went from there.
Kimsey: About how many agents were after you and how did that affect the process?
Carr: A lot. I think that everyone who was an agent called me. I guess it's the same with everybody. You got to just weed them out based on their experience. I was fortunate enough to be in a position where I was going to be a high round draft pick and it was really only two or three guys that I was interested in so that helped a lot.
Kimsey: What kind of tactics did they use to recruit you?
Carr: Everything, they used everything. Guys showed up at my school, they showed up at my house, my apartment, they tried to talk to my wife when she was at work. Called my parents, showed up at my parents house, everything.
Kimsey: How did a personal relationship build with the agent you chose?
Carr: Really with my agent, he did the contract. I also hired a business manager to handle the rest of the stuff, but I have a good relationship with my agent Mike Sullivan. We work together, but a lot of the business stuff that I do, I have a guy that takes care of that.
Kimsey: How did they prepare you for the draft and your first contract?
Carr: For the draft he was really helpful and just with the experience of him working with other guys. His first contract was lights out, he did a great job and that's really the main reason why I choose him because he did the best contracts in the NFL. That was the main reason I got him and as far as preparation I had guys in that position, that was a big deal for me, because I wanted to make sure that the agent that I did sign with had anything to help him.
Kimsey: What's the most important thing an agent can do to get a player to sign with them and to keep the player happy in the future?
Carr: Not necessarily doing anything like coming to my doorstep, that probably turns us off more than anything else, doing things that kind of bug us. If I hear about a good agent I'm going to test him out and talk to different players to see what the agent has done for them.