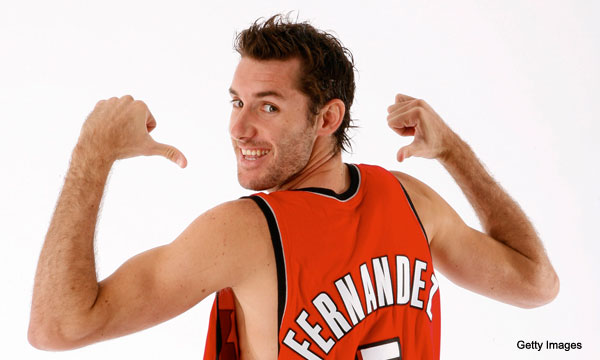 Back in April 2011, HoopsHype reported that Rudy Fernandez sent a termination letter to Andy Miller of ASM Sports and Spanish agency U1st Agency.  At the time, it was only known that Fernandez was signing with Spanish agent David Carro of Hoops Fair Play.  Soon thereafter, Fernandez also signed with Arn Tellem of Wasserman Media Group, which provided him with a strong international agent and a prominent agent within the United States.
Fernandez, a 6'6 shooting guard/small forward, is currently signed to the Dallas Mavericks, but is playing with Real Madrid while the NBA and NBPA try to come to an agreement on a new collective bargaining agreement.  Raul Barrigon recently got a hold of Fernandez and asked him quite a few questions about his role with Real Madrid and the Mavericks, but the following Q&A caught my attention:
Why did you change agents?

Rudy Fernandez: I was not in contact very often with Andy Miller. My agents in Spain handled my day-to-day stuff. I was very happy with Gerard Darnes, Jordi Vila, Nuria Martinez. They were very important for me during my career. But I felt I needed something else… Then there was the issue with the fines, which I didn't like… Also some other things happened that I didn't like. Also in order to change my image I needed this. Now I'm with Arn Tellem, Jose Ortiz and David Carro. Pau [Gasol] and Marc [Gasol] said very good things about Tellem and I'm happy about this change.