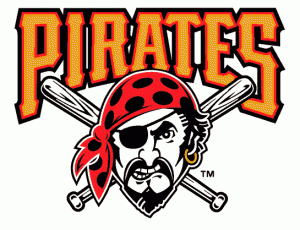 As of 5 p.m. EST on Friday, July 13, 2012, the signing period for players who were selected in the 2012 Major League Baseball Rule 4 Draft had elapsed.  Draftees who signed with the clubs that selected them were added to their respective farm systems, and those who failed to sign will either play at least another year of college ball or put forth their best effort with an independent league baseball team.
While many of the players who ended up signing are happy with their decisions, at least one player is having second thoughts.  According to Mike Cameron of the Morton Grove Champion, one of those disgruntled players is Kevin Ross, who was drafted by the Pittsburgh Pirates in the 8th round.  Ross agreed to a $130,000 signing bonus, which is less than what is expected for players who are drafted at that particular slot in the Draft.
Ross, a shortstop who has not yet played at a level above high school baseball, had an offer to attend the University of Michigan.  Prior to the July 13, 5 p.m. deadline, he said that money was ultimately driving his decision.
"If I get the money that I want, I will be playing for (the Pirates) for sure."
Yet, he apparently did not get the money he wanted and is still stuck with playing for the Pirates.
Ross' advisor through the process of being drafted and then negotiating his deal with the Pirates was Jeff Borris of Beverly Hills Sports Council (BHSC).  They had been using Ross' Michigan scholarship as leverage, but the Pirates were not persuaded to up the ante.  On Friday (after the deadline), Ross said he felt like he wanted to play college ball.  Unfortunately for Ross, that no longer seems to be an option.