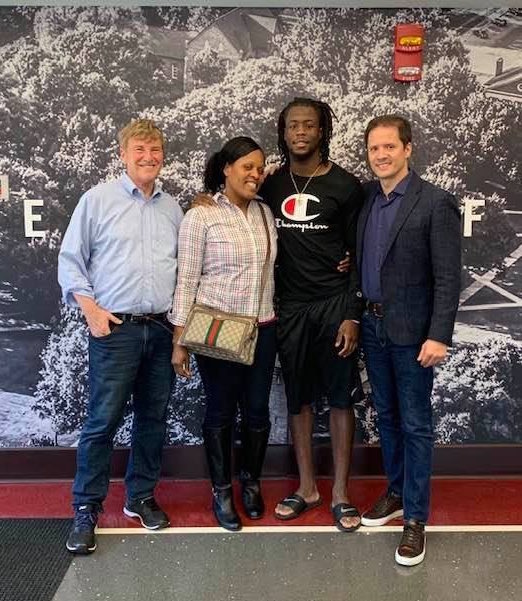 One of the nation's top NFL Draft prospects, Jerry Jeudy has chosen Steinberg Sports And Entertainment to represent him.
Jeudy had 1,163 receiving yards with 10 touchdowns this season capped off with winning the Citrus Bowl MVP. In a 35-16 win against Michigan, Jeudy had 6 receptions for 204 yards and 1 touchdown.
As one of the best wide receivers in college football, the 6'1″ 192lb Crimson Tide WR and Oklahoma's CeeDee Lamb will be the first 2 WRs taken in the 2020 NFL Draft.
Jeudy's route running skills and his ability to get in and out of breaks smoothly will be very attractive to NFL scouts. His ability to make plays in open space will provide a dangerous threat for any NFL team that selects him early in the 1st round.
Steinberg Sports & Entertainment welcomed Jeudy to the family one day after Alabama QB Tua Tagovailoa declared for the NFL Draft and signed with SSE as well.
Leigh Steinberg and Chris Cabott will now represent 2 of the most sought after players in this year's NFL Draft.