29-year-old Reggie Jackson is the First Vice President of Capital Advisors Consulting. Reggie and those at Capital Advisors Consulting manage the finances of several high-profile athletes across all professional sports, including players in the NFL, NBA and MLB. They assist clients with real estate purchases, investments, and traditional management of income. Reggie manages finances for top rising talent across several professional sports, including Shai Gilgeous-Alexander of the Oklahoma City Thunder, RJ Barrett of the New York Knicks, PJ Washington of the Charlotte Hornets, and Quinn Cook of the Los Angeles Lakers, to name a few. His specialty is taking on talent early in their careers and helping groom them for long-term financial success and stability with strategic decision-making and investments.
Reggie's passion for the industry stems from a lifelong friendship with Washington Wizards superstar point guard John Wall, as the two grew up together in Raleigh, N.C. Jackson's friendship with Wall helped develop the template for his ongoing work with rising stars such as the aforementioned Gilgeous-Alexander and Cook. Jackson specializes in helping establish the business strategies and goals for young players that will guide them successfully throughout their playing careers and beyond.
Jackson enrolled at North Carolina A&T University, where he earned his degree in finance. He then worked in the banking industry to build his knowledge of the financial world. Jackson now plays an active role managing the business affairs of some of the world's most successful up and coming talents in the professional sports industry.
Jason Morrin: What do you and Capital Advisors Consulting offer to professional athletes?
Reggie Jackson: We offer a wide variety of business management and financial consulting services. Our staff has over 60 years of combined experience, and so, we have vast outlets at our disposal to navigate and manage our professional athletes.
JM: What are some important lessons you teach your clients about how to achieve long-term financial security and success?
RJ: Three things that I think are very important are planning, discipline, and accountability. A lot of the rookie clients expect and hope to get their next blessing (when I say "blessing" I mean contract) after their first deal, but there are so many unknown variables. I teach them to remain patient; my clients don't need to be so gung-ho about jumping into every deal. It's more about managing your current earnings effectively. There aren't too many investments that will pay more than what you make, so I teach my guys to be patient. There will be a time to get into those investment opportunities.
JM: How did your childhood friendship with John Wall inspire you to work in sports?
RJ: John is one of my best friends. My connection with him has opened up doors I never would have imagined. There are a number of things that John has been able to do, being the #1 player in the country when we were in high school and then being the #1 draft pick in 2010. John is just one of the guys that have inspired me to do what I'm doing now. I also went to school with C.J. Leslie, Rodney Purvis, and Dez Wells. They are all from Raleigh, North Carolina as well, and went on to have professional basketball careers. I realized at an early age that if you add value you are more likely to stick around; these guys want to hang with people who create and add positive things to their lives. So, I recognized that financial literacy and stability aren't prominent in minority homes- they don't teach about it in schools or at home. Me personally, the guys I grew up around, like John and those guys, we lacked the knowledge and discretionary income to make sound financial decisions for long term financial stability and success.
I stopped playing serious basketball, I thought 's**t, I'm playing behind John Wall, I may not get in the game that often. I switched my focus and thought if I can be the guy who teaches young kids that, once your ball goes flat, there are other things that we can do. We don't have to necessarily just dribble the ball. We can be financial advisors, agents, coaches, general managers. There are so many things we can do to add value and teach our guys who are coming into a new world of fame and money.
JM: How do you protect players on their rookie deals who receive a large sum of money at such a young age?
RJ: To protect these young guys, we create personal, realistic budgets. If you create a budget that is unrealistic and doesn't really mesh with the guy's lifestyle or his personal spending habits, you're really just creating a budget for yourself to look at. We try to find realistic ways to make our clients' lifestyles mesh with their interests. If a guy spends a lot on clothes, maybe we cut back on the car or house. Often, these guys become the primary breadwinner for the entire family and it's difficult to tell people who raised and were responsible for you, 'no.' If you have a budget, you can forge easier conversations with those people and let them know where you are coming from in your decisions. If a friend asks to borrow money, my clients can say 'hey, call Reggie, man' or 'speak to my financial advisor.' I never have a problem being the villain in those situations.
JM: What are one or two skills that have served you best when working with clients?
RJ: The most important skill for me is my relatability. Not only do I have the knowledge and experience to manage my clients' finances, I look just like them and easily relate to them. We have really natural relationships and organic bonds. Their guard kind of drops a bit when they speak to me, they tell me things they may not tell this random advisor or agent, or even their parents, sometimes. They can say 'hey, Reg, I really want to do this but I'm not sure how my mom or dad will react.' When you have such a real relationship with your clients, it makes the job so much easier. How can you navigate and manage a guy's finances if you can't relate to him? I also seamlessly get along with my client's families. That is super important too; we have had 18, 19-year-old clients. Some of their parents are understandably still instrumental in their decision making.
JM: Describe an eye-opening aspect of your work.
RJ: The most eye-opening thing for me, coming from the banking industry, is the amount of pressure these guys are under. You go from a college student to the head of the household. The pressure to perform at an elite level at work and also being the main provider for your family, it was extremely eye-opening to me. As soon as these guys are drafted, a lot of them immediately start paying their own bills and then take on their parents, and sometimes even grandparents bills as well. How can I tell a client he isn't allowed to pay his mom's bills? The pressure is immense from that standpoint and it was so surprising for me to witness. Whenever an athlete goes from college to the pros, everyone thinks they are automatically rich. That's not always true.
JM: Any final thoughts you'd like to share?
RJ: Our firm [Capital Advisors Consulting] is based in Walnut Creek, California. We only represent athletes, which is something unique about us. Most other financial or business management firms work with other high net-worth individuals. We have worked exclusively with athletes and have represented world class #1 picks in baseball and basketball, all the way down to undrafted players who have won championships.
NBA Players on Reggie's Influence:
"I've known Reggie for most of my life, and his dedication to his craft is one of the main reasons we've always remained so close," said 5-time All Star John Wall. "As great as he is at his job, Reggie's best quality is that he truly cares. Whether it was a business decision or something in my personal life, Reggie is always looking out. He's someone who I can confide in and receive genuine feedback. That is rare these days."
"Reggie not only gives great financial advice, but he also is an excellent teacher," said 2018 NBA Champion Quinn Cook. "Most financial advisors don't really want you to know too much, because they think you then won't need them. Someone like Reggie, though, he takes the time to learn how you want to expand your portfolio and helps set you up for long-term financial security."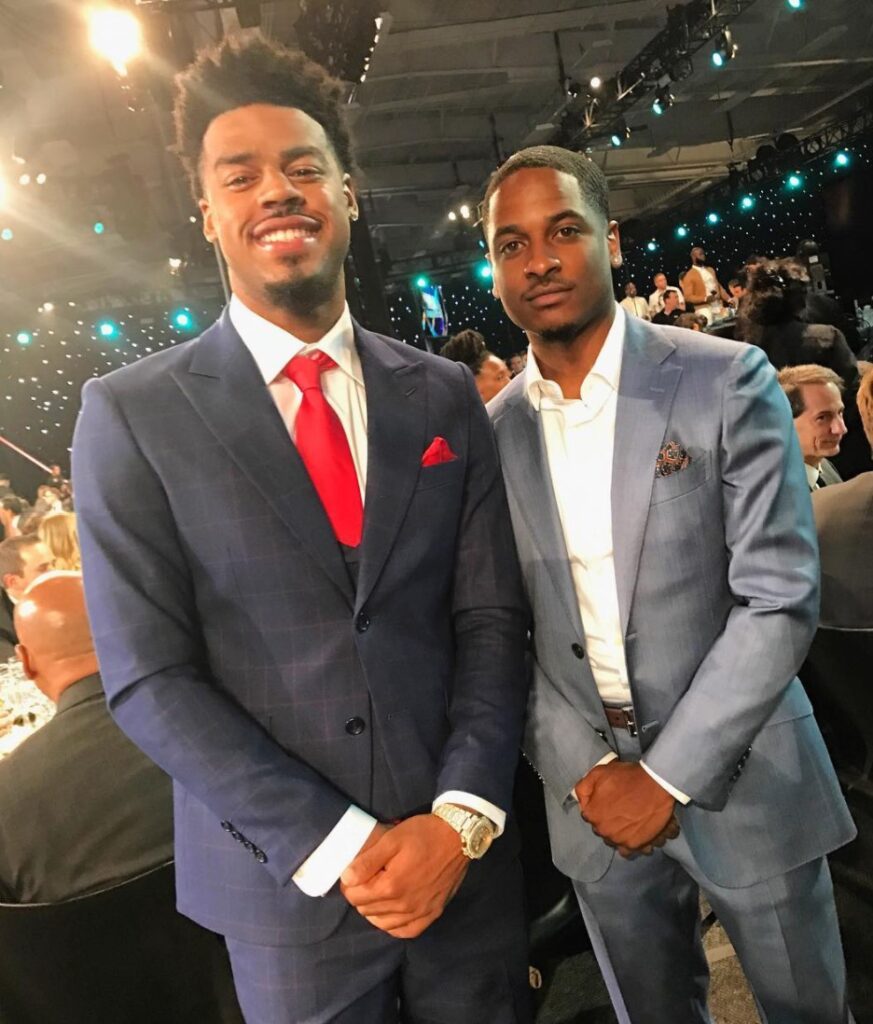 "There's been a ton of uncertainty this year, but Reggie has remained a steadying presence through it all," comments the 2019 NBA Dunk Champion Hamidou Diallo. "As a second-year player in the league, I don't have the same financial security as some of the veteran guys. Fortunately, Reggie gave me some valuable advice that not only allowed me to remain secure in the early stages of the pandemic, but also set me up well for the future."
Reggie's journey can be followed on Instagram @Reggiejak5. He can be reached at [email protected].