Mark Galperin is the President and Founder of Supreme Sports Group. Mark got his start in the sports world as an entrepreneur in high school who collected and sold sports memorabilia. His love for sports transferred into the agency world when he interned with a sports marketing company. However, his entrepreneurial spirit and seeing a need for a younger voice in the sports industry lead him to starting Supreme Sports Group, a full service off the field sports marketing firm specializing in endorsements, social media marketing, sponsorship deals, and media opportunities. He currently represents tight end Hunter Henry and cornerback Charvarius Ward.
Alex Tetmyer: What is your background in sports and marketing?
Mark Galperin: My background in sports starts with memorabilia. I grew up in South Jersey, right outside of Philadelphia. As a 4 for 4 Philly sports fan, I would go to a ton of 76ers,Phillies, Eagles, and Flyers games to get autographs. When I was in high school, I realized I could make money out of my hobby and decided to start my own online memorabilia company where I would buy, sell, and collect autographs. I did that while playing football in high school as a side business to feed my sneaker/clothing addiction. I ran it for a couple of years through college but decided I wanted to get into a higher level of professional sports and decided it would be the agency route. I started looking for internships and was able to land one with Maxx Management. Over the course of my year there, I was able to learn a lot about the agency side of the industry, and was able to make a lot of great connections. 
Alex Tetmyer: Being new to the agency field, what were some of your hesitations and excitements in starting your own agency?
Mark Galperin: My biggest hesitation stemmed from not being sure how I was going to attract clients to my company. I didn't know if I had enough credibility and that athletes were going to trust me to handle their endorsements, marketing, pr, and media at the age of 23. With all that in mind, I had to think differently and get creative, so I had to prepare enough materials, and a presentation to be on point with my message when I was to talk to these guys. The biggest excitement was when my first client Hunter Henry signed with me. He was willing to take a chance on me, and that solidified in my mind that I was capable of doing this.
Alex Tetmyer: What separates Supreme Sports Group from other sports marketing agencies in the sports landscape? 
Mark Galperin: One of things that separates me apart is that I'm a younger guy, I have a fresher viewpoint on things. Not to say, an older viewpoint is a bad thing because experience is very important and I have so much respect for the people who have done this before me. But when it comes to social media and content, I feel like I see things a little bit differently. With these younger athletes, I know what type of content they like and what their demographic of fans like to see on Snapchat, Twitter, Instagram etc. I'm plugged in to all the social media channels and know what's popular on them, so I feel like that gives me a huge leg up. But in the same breath, I think there's other agencies out there that overlook the importance of content creation and social media, which limits their clients growth and potential for increased marketability.
Alex Tetmyer: Because you and your agency are so young but already have points on the board with two big clients, what are the advantages and disadvantages of that? 
Mark Galperin: I think the advantages to that are that when prospective clients look at my age or my experience, they can already see I have two top end starting NFL players as clients which shows them what I am capable of and that those two guys were able to put their faith in me to do great work for them.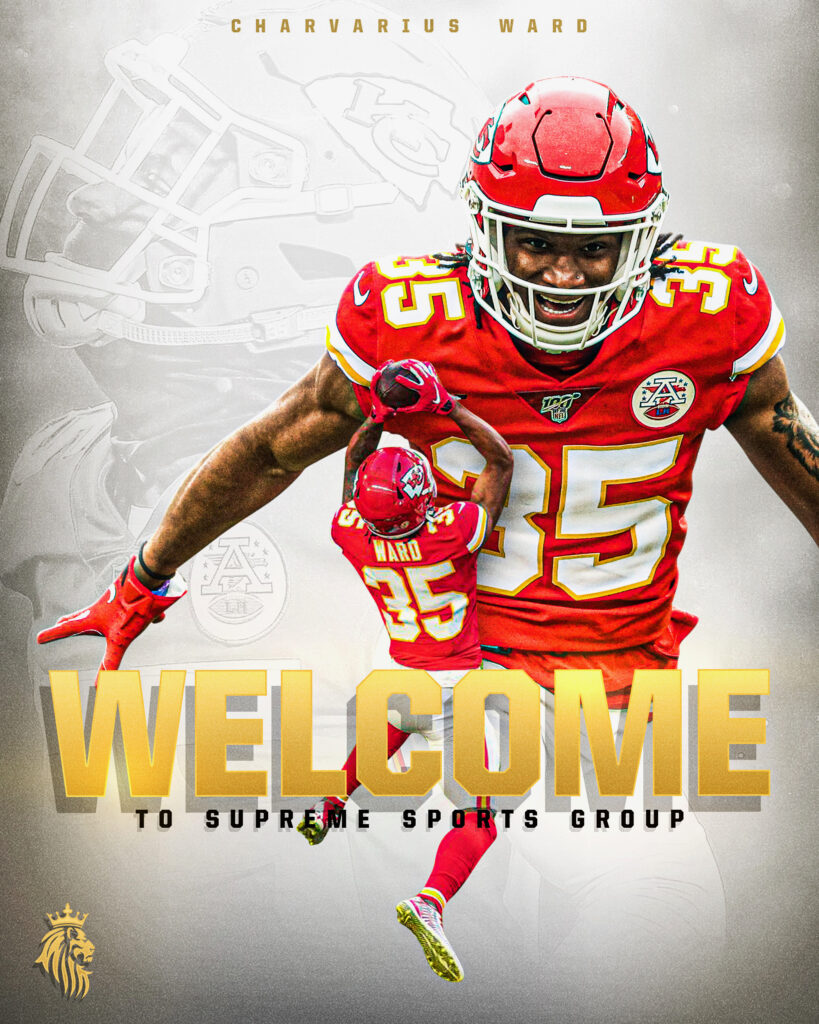 Alex Tetmyer: Can you speak to some of the highs and lows, from a business side, starting and maintaining a business through COVID-19?
Mark Galperin: The lows start with one of my main jobs, which is getting my guys paid endorsements and marketing deals. COVID has really diluted some of these companies' budgets, so that has been a much bigger challenge. Also, the process of being able to do business has changed. I am a guy who likes to meet people and get face-to-face interactions and connect, so everything now has to be over Zoom, text, etc. So it's been very difficult that way, but it is what it is. The highs though, have been the whole experience for me. Getting to work with these guys everyday; doing what I love to do has been a constant highlight for me.
Alex Tetmyer: Where do you see your agency in 1, 5, and 10 years down the road?
Mark Galperin: In a year, I hope to be on the same path of rapid growth by continuing to  add clients, and doing great work for them. Five to ten years down the line, I want to be talked about as one of the top agencies in the game. I want Supreme Sports Group to be mentioned with some of the most prestigious names in the industry.
Alex Tetmyer: Do you have any advice for entrepreneurs like yourself getting into the sports or agency world?
Mark Galperin: The biggest pieces of advice I would give is to:
Never be afraid to take a chance on yourself.
Reach out and network with as many people as possible and ask to pick their brains and see what worked for them, and how you could potentially incorporate any of it to your own career journey.
Alex Tetmyer: What do you want Supreme Sports Groups legacy to be as well as yours? 
Mark Galperin: I want to be known as someone who is really authentic and genuine, and did things the right way. I went into this business for my love of sports, and I just want to be known as a guy who did right by my company, my employees, and my clients. Those are my personal core values, and I want my company to echo that as well.
To reach out or keep up to date on Mark, Supreme Sports, and his clients. Check out his website and social media down below.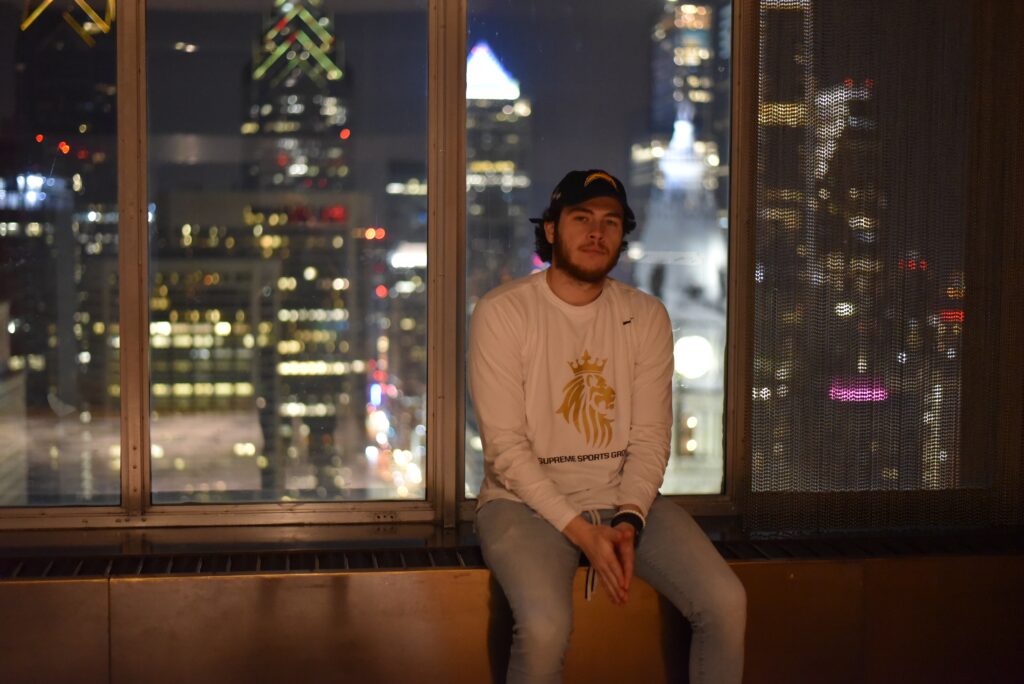 Mark Galperin- Instagram: @mark_galperin11 || LinkedIn: https://www.linkedin.com/in/mark-galperin/
Supreme Sports Group- Website: supremesportsgroup.com || Instagram: @supremesportsg || Twitter: @supremesportsg