Based out of New York City, The Legacy Agency ("TLA") had negotiated over half of one billion dollars in contracts. Major League Baseball ("MLB") agent Greg Genske was the lead negotiator of the agency's No. 9 ranked baseball division, where the majority of the agency's revenues came from. Another prominent member of the agency was Brodie Scoffield. Today, TLA has dissolved after being purchased by GSE Worldwide, and Scoffield runs the baseball arm of Rich Paul's surging Klutch Sports. Somewhere in between, the two parties found themselves in an arduous arbitration hearing, recently decided by MLB Arbitrator Sylvia P. Skratek. The Legacy Agency, Inc. v. Scoffield et al, MLBPA Case No. 2020-05.
Scoffield experienced great success at TLA, having represented the likes of Alex Bregman, Rhys Hoskins, Marcus Stroman, Kevin Gausman, and others. He quickly became one of the top members of the agency. In 2018, that trajectory changed when Scoffield decided to part ways with TLA. Unlike a common employee leaving his company, there are major implications when an agent leaves an agency, especially a top agent. As noted in the hearing, there is a "stickiness" that accompanies most player/agent relationships. As in this matter, the great majority of players would follow their agent to his new agency.[i] With that, agencies draft very strict, specific employment and Non-Disclosure Agreements ("NDA").
In competing fashion, the Major League Baseball Players' Association ("MLBPA") has governing rules regarding players' rights to freely choose an agent to represent them. As determined by Arbitrator St. Antoine,[ii] advance notification [of resignation] to clients is favored because it "enables them to have some time to consider who they wish to have represent them." An agent may advise a player that he is leaving to join or form a new agency but may not ask them to come with the agent.[iii] If an agent advises a player that he is leaving and that player determines that they wish to have that same agent represent them then it would be unreasonable and contrary to MLBPA policy to expect that agent to not "accept" the business of that player.[iv] Once that business has been accepted, however, and the agent represents the player if the player had been a client "of the company during the 1 year prior to the termination date, then the Fee Tails of Section 8.(d) of the parties' NDA are applicable.[v]
To untangle disorienting legal jargon, an agent is heavily penalized if he or she wrongly leaves an agency and takes a former client along for the ride. A "Fee Tail" boils down to an obligation by an individual to make payments to a former employer based on revenues received after termination/expiration of the employment agreement.[vi] The purpose of Fee Tails is to protect an agency in light of the MLBPA policy that gives players full discretion to choose their agent. Section 8.(d) of the NDA between Scoffield and TLA outlined the role that Fee Tails play in the event that Scoffield breached his contract and represented an individual who was a TLA client within 1 year prior to leaving the agency. "Mr. Scoffield breached the governing employment agreements in numerous ways."[vii]
Arbitrator Skratek ruled that Scoffield breached both the Employee Non-Disclosure and Non-Solicitation Agreements.[viii] Scoffield resigned from TLA without good reason and proceeded to solicit TLA clients and an employee to join his newly founded Tidal Sports Group. He encouraged TLA employee Meghan Whalen to terminate her relationship with the agency. She would succumb to his induced requests on September 12, 2018, when she quit her employment with TLA. On September 7 and 9 of 2018, Scoffield and (TLA employee) Whalen engaged in solicitation attempts of multiple TLA clients in an effort to lure them to Tidal.[ix]
Scoffield engaged in text conversations with TLA client Rhys Hoskins on September 7, emphasizing that he would get ". . . way more of Meghan's time . . ." and further emphasized that "We can add other pieces and tailor them to you. Don't think it's just a Meghan and Brodie movie."[x] Scoffield also advised Marcus Stroman on September 9 that "I can get Meghan fully moved over (off the record)".[xi] Skratek held that these actions represent breaches that are willful and intentional disruptions and interference with the business of TLA. The Fee Tails apply to any and all clients of the company that Scoffield had represented in the one year prior to his termination date, not just the 2 clients that he blatantly solicited. This way, the investment of the original agency in all those players is not rendered worthless. Fee Tails are intended to protect that investment and mitigate the financial loss suffered by the agency, TLA.
Scoffield ended up bringing most of the clients that he represented at TLA with him to Tidal Sports Group. On October 5, 2018 Jon Heyman reported,[xii] "Marcus Stroman and Kevin Gausman followed Brodie Scoffield and are now represented by him alone," representing the first 2 Scoffield clients to defect from TLA to Tidal. Skratek added, "Mr. Scoffield knew that he could advise his clients that he was departing TLA. He also knew that given the 'stickiness' of an agent with his players that most would follow him to his new agency. Under MLBPA Policy he is not prohibited from accepting them as his clients. But given his breaches of his governing employment agreements and given that he is representing clients who were clients of the company during the one year prior to his termination date he is subject to the Fee Tail provisions."[xiii] This determination is consistent with the New York Court of Appeals holding in BDO Seidman. There, the Court held that the provision in question was enforceable to the extent that it covered those clients that the former employee had represented while he was employed by BDO.[xiv]
Holding: On June 15, 2020, Arbitrator Skratek ordered Scoffield to pay the Fee Tails for all former TLA clients in accordance with the Award. The payment date for any and all amounts due under the Award issued in this matter was extended 10 business days after the issuance of the Order.[xv]
Timeline: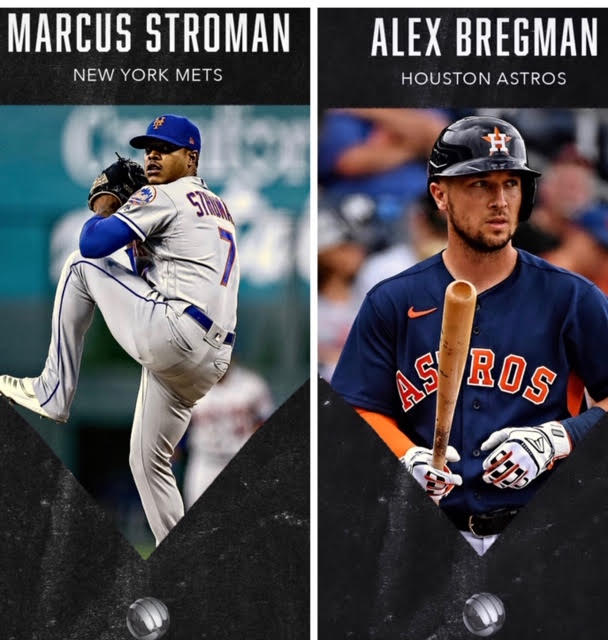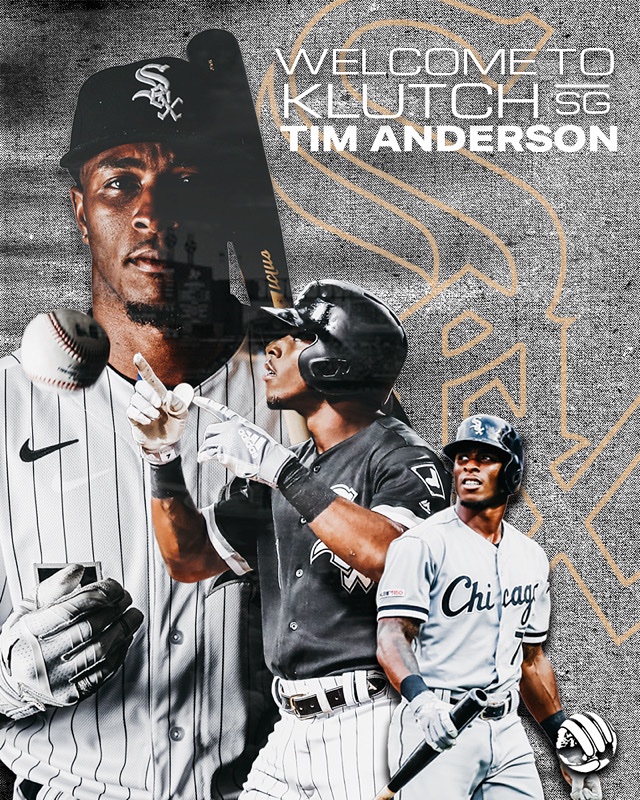 ---
[i] Id.
[ii] Reich, Katz & Landis Baseball Grp. V. Lindell, Case No. 04-X-1 (MLBPA Arb. Jan. 20, 2006) (St. Antoine) at *13
[iii] Upheld by Arbitrator Javits in Heisler v. Beverly Hills Sports Council, Inc., Case No. 2019-2 (MLBPA Arb. Sept. 23, 2019) at *40-43
[iv] The Legacy Agency, Inc. v. Scoffield et al, MLBPA Case No. 2020-05
[v] Id.
[vi] When Is A Fee Tail, AKA A Fee Sharing Arrangement, Enforceable In A Contract, Heitner Legal, https://heitnerlegal.com/2020/02/24/when-is-a-fee-tail-aka-a-fee-sharing-arrangement-enforceable-in-a-contract/
[vii] The Legacy Agency, MLBPA Case No. 2020-05 at *1
[viii] Id. at 2.
[ix] Id.
[x]Id.
[xi]Id.
[xii] Jon Heyman (@JonHeyman), Twitter (Oct. 5, 2018, 5:18 PM), https://twitter.com/JonHeyman/status/1048321571037827072?s=20
[xiii] The Legacy Agency, MLBPA Case No. 2020-05 at *4
[xiv] BDO Seidman, 93 N.Y.2d 382 (1999)
[xv] The Legacy Agency, MLBPA Case No. 2020-05 at *6
[xvi] Jerry Crasnick (@jcrasnick), Twitter (Sept. 7, 2018, 8:51 PM), https://twitter.com/jcrasnick/status/1038228342577790977?s=20
[xvii] TLA US Relaunched as GSE Worldwide Following Acquisition by Gatemore Capital Management, Cision PR Newswire, https://www.prnewswire.com/news-releases
[xviii] Ken Rosenthal (@Ken_Rosenthal), Twitter (Apr. 3, 2020, 5:04 PM), https://twitter.com/Ken_Rosenthal/status/1246181711915991043?s=20
[xix] Liz Muller (@SBJLizMullen), Twitter (Apr. 3, 2020, 5:18 PM), https://twitter.com/SBJLizMullen/status/1246185374608576512?s=20
[xx] Jon Heyman (@JonHeyman), Twitter (May 9, 2020, 9:02 PM), https://twitter.com/JonHeyman/status/1259287729956847617?s=20
[xxi] Id., (May 19, 2020, 2:21 PM), https://twitter.com/JonHeyman/status/1262810550054117379?s=20
[xxii] Chandler Rome (@Chandler_Rome), Twitter (June 5, 2020, 6:34 PM), https://twitter.com/Chandler_Rome/status/1269034896217067526?s=20
[xxiii] Rosenthal: How LeBron James' media empire spurred Alex Bregman to leave his agent, The Athletic, https://theathletic.com/1825039/
[xxiv] The Legacy Agency, MLBPA Case No. 2020-05 at *6