In this day and in age, when a business concept is described as a "dating app", then it should be easy enough to understand. Launched in February of 2020, MarketPryce is a two-sided marketplace here to build a solution to democratize athlete marketing. With the constant changes in the laws with state legislation and NCAA ruling, student-athletes could potentially have the opportunity to sign marketing deals just like professional athletes due to the name, image, and likeness (NIL) laws.
As stated above, MarketPryce is like a dating app between brands, athletes, and agents. Athletes would create profiles and swipe left or right on brands they want to work with. It makes it simple and easy to connect with brands in 3 clicks and build relationships and partnerships that could end with free products, cash, and equity deals. Athletes could include profile information about sports they participate in, hometowns, and social media engagement and reach. This will allow athletes to stay informed with content around building their own personal brand.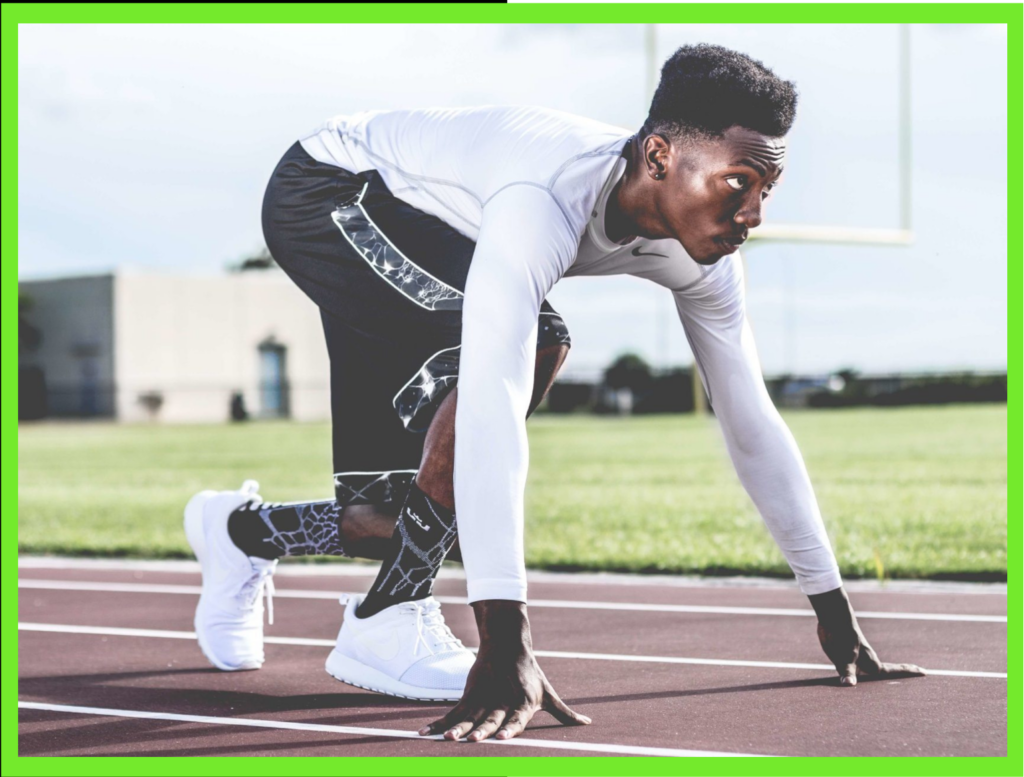 On the other side, brands will be able to connect with athletes and agents to find ambassadors for their marketing campaigns. It's free for brands to sign up, and MarketPryce is seeing brands and companies from health, food, fashion, and automobiles. The brands can post a campaign like a job posting. In the campaign, they could ask for one or multiple Instagram posts, appearance at car dealerships, or at-home photo shoots. Athletes can apply and deals can be done from start to finish on MarketPryce. The application would include a messaging platform for conversations and the proposal or contract would be built right in the line of communication. For insurance and security, MarketPryce would hold the money in escrow until the deal was done. All deals are up for negotiation, but there is a tool to help find the best deal out there. DealScore is a tool used by ticket marketplaces like Stubhub and Seat Geek, which helps athletes and agents ask for the best price when approaching a brand as well as helps inform brands on which athletes represent the best "deal" for their specific campaign. Like a dating app, they are used for introductions and initial contact, but due diligence and relationships are on the parties.
Behind the making of MarketPryce is CEO and Co-Founder Jason Bergman. His vast sales and marketing experience has propel him to already have brands and athletes ready to test out the new marketplace. The New York native graduated from University of Florida in 2015 with a degree in Finance and a minor in Leadership. His career has taken him through a variety of different avenues. He was the first sales hire for OpenSponsorship, and he has done marketing campaigns from one-person startups to Anheuser-Busch and Vitamin Shoppe. Bergman, a huge sports fan, also has his own sports marketing agency, Jason Max Marketing. He has 12 clients: 11 NBA/NFL and 1 track and field athlete. Some of his notable clients are Monte Morris (NBA), Matt Mooney (NBA), Avonte Maddox (NFL) and Will Sweet (NFL). Bergman reflected on his time of cold calling, cold emailing, and direct messaging thousands of athletes on Instagram. Even though he has closed 50+ deals for athletes that he was worked with, he has seen the slow pace and insufficient ways of these marketing deals. He wants to be able to put the power back into the athlete's hands. But his hard work has not gone unnoticed. Due to his past work relationships with these brands, they are excited to be a part of the launch of MarketPryce and with athletes in his agency, he has group of athletes ready to be ambassadors of these marketing campaigns. One of the advantages of MarketPryce is you are seeing the return on investment. MarketPryce is a subscription-based platform with a small monthly payment for the athlete or agent. In a realistic use case, an "athlete could pay $10 for one month of access to the brands and in that month could do an Instagram post for $110 along with a shipment of free products and that is already a 100% return on investment". Bergman is already thinking ahead of connecting with athletic directors at universities with having one investor on the athletic board at Xavier University. There is room for opportunity for big-time athletic departments paying for the fees of all the athletes at that school.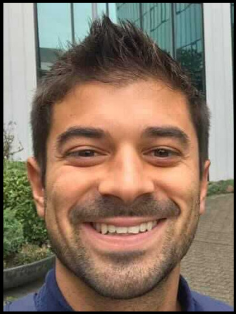 The future looks bright for MarketPryce and the entrepreneurial mind of Bergman. Bergman reads and follows other founders and CEO's and their successes. One in particular is Reid Hoffman, the founder of LinkedIn. The quote from Hoffman that he likes is, "Everyone is the hero of their own story". When speaking about the pros of founding a company it's all about the communication, he has between himself and the other 8 members of his team and the result of everyone bought in to the goals of MarketPryce.
MarketPryce has just finished seed round funding with the website going live in November, and the app in 2021. As time goes on, we will keep an eye on the ruling from Congress in different states regarding the NIL law. As of now, Florida is enacting the law July 2021.
What has been a result from dating apps? Marriage of course.
Follow MarketPryce on Twitter and Instagram at @marketpryce