Daniel Green is a certified agent with the National Basketball Players Association (NBPA) and the Federal International Basketball Association (FIBA). Prior to his role as Founder & CEO of Green Sports Management, he worked in the Front-Office with BSE Global (Brooklyn Nets) and the Miami Heat. While with the BSE Global, he was Senior Manager, Global Partnerships and was responsible for developing global marketing and sponsorship opportunities for three professional sports franchises, five entertainment venues, and numerous other affiliated properties. Prior to BSE Global, he excelled as a Business Operations Executive of the 3-Time NBA World Champion Miami Heat and won a 2013 NBA World Championship with the Heat. Prior to his position with the Heat, he worked with NBPA Player Agents from BDA Sports and Rose Professional Management (currently CAA), served as Business Manager for an NBA Player, and holds Wealth Management experience working with Morgan Stanley as a Financial Advisor. He also holds the title of VP, Player Representation of The Basketball League (TBL) Agency.
Sports Agent Blog recently had the opportunity to interview Daniel Green and discuss his journey of starting his own agency, signing Jahlil Tripp to an NBA contract, and the future of his agency.
"What would your younger self think about where you are today?"
My younger self would be extremely proud of where I am today. For as long as I can remember, basketball has always been a passion of mine. Since I started playing basketball at six years old, I always knew if I didn't play professionally, that I wanted to work on the business side of sports. At the time I did not know what that would entail but I knew that I wanted to work in sports. And now to be living my dream and not only working in sports but owning my own agency, and being a licensed NBA and FIBA Agent is a blessing and a dream come true.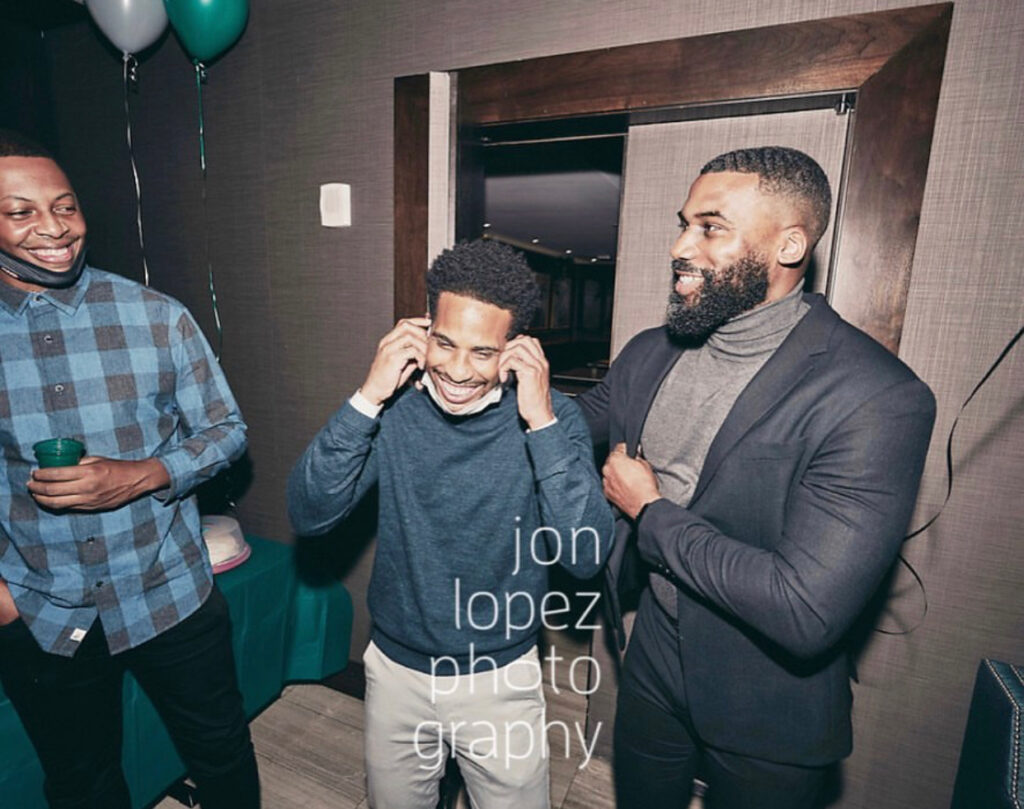 "What does a normal day look like for you during the season, general off-season, and as the NBA Draft approaches?"
Right now, we are simultaneously in season and also in the Recruiting Phase of the season for our agency. We are targeting players for this year's NBA Draft, so as the draft approaches, we are currently recruiting prospects and also targeting players that we feel are under the radar talents, meaning they that may not be drafted but will still have a chance to garner an NBA undrafted rookie free agent contract and/or have a chance to play at the NBA G League or high-level international level. During the Recruiting Season we have a weekly check-in call with our staff to discuss developments with our recruiting efforts. Amongst our staff we have distributed various areas of focus based upon region, draft board projections and class rankings. In order to make sure that my staff is aligned in our recruiting efforts we have these weekly meetings as well as having weekly check in calls with our individual staff members to discuss not only our prospective recruits but also our current clients and various other agency topics. Outside of these internal meetings we are also reaching out and having external meetings with prospects and whoever else helps players make basketball-related decisions. Outside of that, we have check-in calls or meetings with our clients who are currently playing making sure everything is going well both on and off the court for them. Throughout the week, my days are filled with scheduled meetings with a wide range of individuals whether it be a GM, Coach, Scout, Financial Managers, our Marketing and PR team, Player Development personnel, Philanthropy Consultants and various other individuals that assist in making our agency operate efficiently.
As the NBA Pre Draft process approaches, outside of the recruiting aspect, once we sign our class we give ourselves ample time to position our prospects to get the adequate feedback that they rightfully deserve by NBA, G League and International teams. Not only are we reaching out to team GMs and Scouts we are also assisting our players with pre-draft preparation which consist of both on and off-court workouts, recovery methods and team interview prep. During this time we like to prepare our players as they make the transition from being a collegiate athlete to a pro. They have a very demanding and consistent schedule during this time so that they can be prepared once they become a professional and have a developed routine to allow them to succeed at the next level. Outside of reaching out to all NBA teams, G League teams and International teams, we are also scheduling team interviews and workouts for our players during this time. Due to COVID this year, many players were not able to get in-person workouts, so a lot of that was culminated by virtual interviews. We were innovative during this time and had our own virtual combine testing day for our prospects where we used this data from this day to do a comparative analysis to present to teams based on previous NBA Combine results.
At the culmination of the Pre-Draft process comes the actual Draft and at that time we live with the results of the work that we put in as an Agency and also the work that our athletes have put in when given the opportunity to showcase themselves for teams. This past year we were fortunate to have players sign to NBA, G League and International Teams.
During the off-season, which doesn't really exist for our Agency, we begin to prepare for NBA Summer League, International Exposure Camps and Free Agency. During this time period we are speaking to teams at the NBA level in order to position our players for either NBA Summer League, Training Camp or G League opportunities. At the International level this is when most International offers are presented so we are negotiating contracts for our players as well. We attend NBA Summer League as a staff in order to meet with teams not only at the NBA level but also at the International level and it allows us to get face to face with individuals that we speak with throughout the season at one centralized location. As you can see there is no off-season because when the season ends there is a quick transition to the NBA Draft and then NBA Summer League, the G League Invitational and International Exposure Camps. Once this process is finalized we are back "in season."
"Speaking of the NBA Draft, what was the process to sign Jahlil Tripp to an NBA Contract?"
Signing Jah to an NBA Contract was a long and extensive process due to this year being a non-traditional process with COVID. We signed Jahlil as a client in May and as you know COVID shut down the world in March and had a devastating impact on the basketball world and many other industries as well. Because of this, we had to be innovative and strategic as far as how we positioned him during this process. With teams not having in-person workouts or interviews, we had to rely on teams evaluating prospects solely based on college film and virtual interviews. We were fortunate enough to schedule him for 7 NBA Team Interviews and also during the months of June and July, we hosted our own Agency Pre-Draft process and virtual Combine Testing Day in South Florida. We put our guys through an intense 8-week period where they worked out on-court, off-court, and also had access to recovery therapy. Leading up to Draft Night (which had been pushed back from June 25th to November 18th) it was important we kept our players active and in shape. Finally, the NBA announced a few weeks prior to the draft that teams could host workouts so we were able to schedule this for Jahlil. Through the work that Jahlil put in with our on-court player development trainers Jahlil was well prepared for his workouts and impressed. Although he went undrafted on draft night he was one of only 2 players that knew where he was going on draft night outside of the players that were drafted in the Top 60. He signed an undrafted free agent contract with the Memphis Grizzles and we set up a draft night watch party for Jahlil and his closest friends and family in New York City to enjoy and celebrate the next chapter of his career. This was a very memorable experience for not only Jahlil and his family but for our agency as well due to the lengthy process we had to experience in order for him to finally fulfill his life-long dream of making it to the NBA.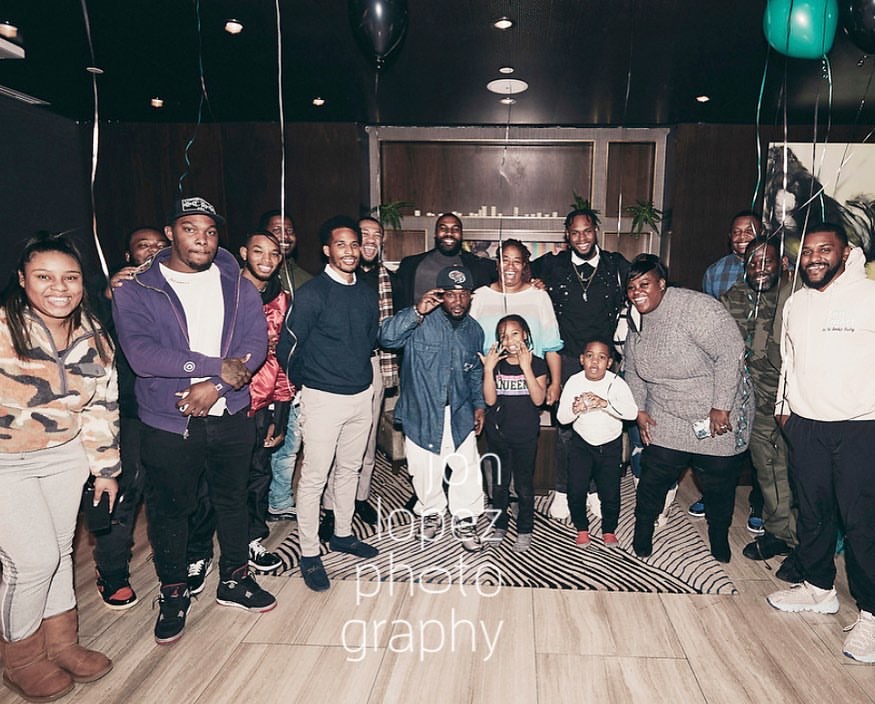 Shortly after announcing to his closest friends and family that he would be joining the Memphis Grizzlies, we announced to the press alongside the GM of the Memphis Grizzlies that he would be joining the team and this news was released by Adrian Wojnarowski of ESPN.

"How does your time as a college basketball player help you connect to clients?"
Being a former student-athlete, I can relate to our clients with what they are going through. As an athlete, I wasn't fortunate enough to play the game at the professional level. However, my business partner who is also my cousin, Taurean Green did play the game on all levels professionally. Taurean was a two-time National Champion at the University of Florida, and also a second-round, 52nd pick of the 2007 NBA Draft. He played in the NBA for three years, played in the G League for a year, and has played overseas for nine years in some of the biggest markets such as Spain, Greece, Italy, France, and Israel. Due to his experience on the playing side and my experience on the business side of sports and also being a former student-athlete, that helps with the relatability factor with our clients because we have experienced everything that they are going through or will be going through during their careers both on and off the court. Outside of that, I was fortunate to have an Uncle, Sidney Green, (Taurean's Father) that played in the NBA and was a 1st Round 5th Pick in the 1983 Draft. All of the values and principles he instilled in us as young men and student-athletes have assisted in us being able to pay it forward to the next generation of athletes. Our Agency hashtags are #WeKnowTheGame and "WeAreTheGame because we have literally lived and breathed everything that our clients have gone through or will be going through.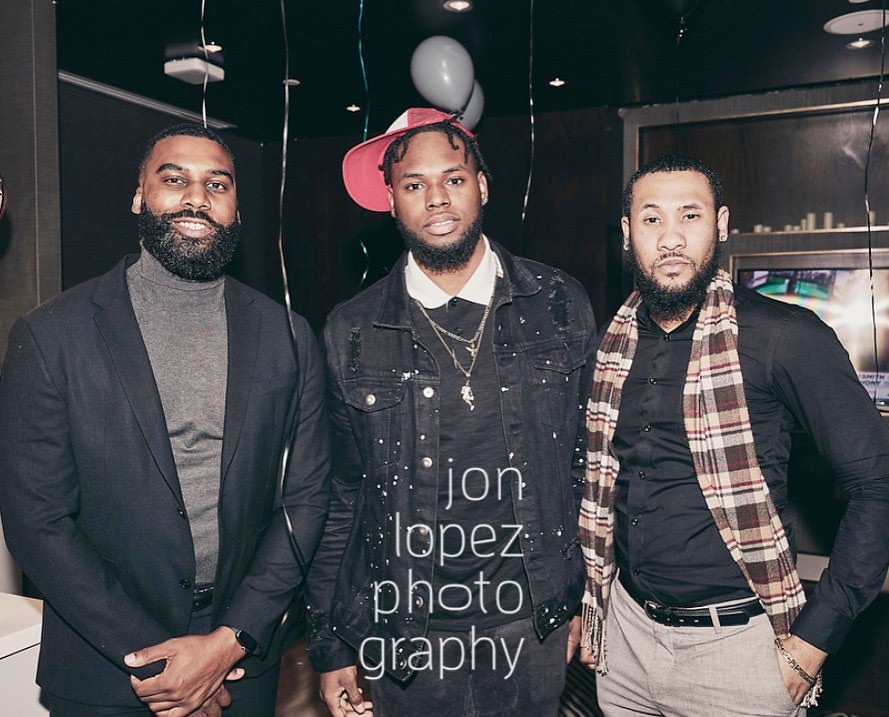 "Why did you decide to start your own agency and what has that process been like?"
I always knew that I had a passion for the business side of sports. I played Division I basketball at Colgate University, and when I finished college, I had the opportunity to work for an agent/agency that became a prominent agency once they had a merger. Having that experience really positioned me to see that this is something that I love and have a passion for. At the same time, I knew that I wanted to do it on my own terms when the time was right. I didn't know when that would be but based upon that initial experience, I knew I wanted to have my own sports agency. It was a journey to get me where I am. Shortly after working for that agency, I had an opportunity to work with a 1st round, 9th pick of the 2007 NBA Draft as his Business Manager. This experienced opened my eyes to many different avenues of the industry, which included contract negotiation, wealth management, marketing and branding, philanthropy consulting, and player development. All of which are services that our agency provides to our clients. This experience led me to an opportunity to work in Business Operations for the Miami Heat during the Big 3 (Lebron James, Dwyane Wade, Chris Bosh) era. This experience allowed me to diversify my skill set and see how the team side of the sports industry operated because prior to that I only had experience working on the player side of the industry. I was fortunate enough to not only work for the organization for 5 years but also experienced winning an NBA Championship and learned first-hand about HEAT Culture. Working with the HEAT led to an opportunity to work for my hometown team the Brooklyn Nets as Senior Manager, Global Partnerships. After leaving the Nets we officially launched Green Sports Management as a Full-Service Sports Agency and became officially licensed by the NBPA and FIBA. Our agency has been fortunate enough to sign over 65 contracts (and counting) across 25 countries and 6 continents which includes the NBA, G League, and International level. Our Agency is a team of 10 and includes a total of 5 licensed agents as well as a Player Development, Marketing, PR, and support staff for all Agency and Client needs.
"What advice would you give to an aspiring agent?"
There is not one piece of advice that I would give, but the first thing that comes to mind is always maintaining honesty and integrity in everything that you do. Also, be consistent in your approach to the industry. There are many people that would love to work in the world of sports but the differentiator of being a success in the industry is maintaining consistency in how you approach your goals. I would also recommend asking for and seeking advice from industry executives. People that have become successful in this industry are always willing to provide advice on what it takes to be successful. If it weren't for the advice and words of wisdom of the executives that I learned from I wouldn't be in the position I am today to be able to pay it forward to not only my Staff at Green Sports Management but also to the next generation of athletes.
To learn more about Green Sports Management, visit:
https://greensportsmanagement.com/
Follow Green Sports Management on Facebook: @greensportsmgmt
Follow Green Sports Management on Instagram: @greensportsmgmt
Follow Green Sports Management on LinkedIn
Follow Green Sports Management on Twitter: @GreenSportsMgmt
Follow Green Sports Management on Youtube
Connect on Clubhouse Wednesday, March 10th at 7 PM to hear Daniel Green and the staff of Green Sports Management.