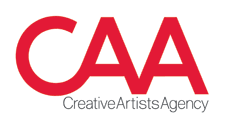 This weekend, Creative Artists Agency (CAA) has a shot at having 11 of its clients selected in the first-round of the NFL Draft.  There are only 32 picks in the first-round.  CAA's dominance in football is downright scary, but the company also has a very strong presence in other major American sports.  Their basketball division is run by Leon Rose, Andre Buck, and Steven Heumann who collectively represent over 50 basketball players including Lebron James, Rip Hamilton, O.J. Mayo, Allen Iverson, Andrea Bargnani, Tony Parker, and Carlos Arroyo.  CAA's baseball division is headed by Casey Close and includes players like Derek Jeter, Ryan Howard, Ryan Zimmerman.  And even in hockey, Pat Brisson and J.P. Barry hold it down representing Sidney Crosby, Sergei Fedorov, Jaromir Jagr, Erik Johnson, Patrick Kane, etc.
When people think about agents, they often think: football (Rosenhaus), baseball (Boras), basketball (Falk/Tellem), hockey (who cares?).  Meanwhile, CAA, with its prominent agents (Condon, Dogra, Close, Brisson, Barry, Rose…) really run the sports agent industry.  Funny thing is, CAA is an entertainment agency that only recently entered into the space of sports.  Hold onto that thought.
On July 16, 2007 (almost 2 years ago), I wrote a piece titled, An Industry Of Conglomerates.  Since then, IMG has completely removed itself from representing athletes other than the world's best tennis and golf players.  The New Guard consists of CAA, WMG, and BEST (the sports and entertainment wing of Blue Equity).  It does seem as though the door has been closed for a while on potential conglomerates.
What will the future hold?  Will two major entities like a Rosenhaus and Boras ever team up to battle against the New Guard?  Or will other competitors of CAA in the entertainment space pick up on CAA's business model and join forces to compete with Creative Artists Agency?  Could we ever see a company like Endeavor enter the world of sports.  May it possibly come about after a potential merger between Endeavor and another massive entertainment agency?
Over the past few months, I have heard many rumors about the potential merger of Endeavor and William Morris Agency (WMA).  The two companies are rivals (CAA is also a rival), but their merger would put over $300 million in under one entity (fun for its accountants!).  This new company, if created, would have all of the television and entertainment connections as CAA (if not more), and would be in a situation to take a huge chunk of the money out there in the world of sports.
If this new merged company were to create an athlete representation division, who would run it?  Would they hire the best, brightest, and most ambitious young minds who have shown a proclivity for success or would they model the division after CAA's, prying some of the most respected names in the industry from other companies and paying top dollar salaries for their services?  Maybe it will be a mixture of the two.
The character Ari Gold on Entourage is based on Endeavor's Ari Emanuel.  Might we see Emanuel/Gold representing sports clients in the future?